Precision Meets Affordability: Black Friday Deals at Endurance Lasers – Engrave with up to 70% Off!!!
Do you look forward to upgrading your 3D printer / CNC router or an engraving / cutting machine you have?
If so, please fill in the form, and we will help you with advanced solutions from Endurance.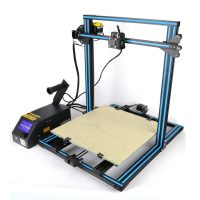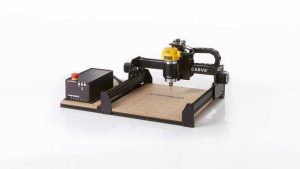 Everything you need to know to start your own laser engraving business

Many people dream to start one's own business. We'll tell you how to start with just only 500-800$.
There are a lot of options of the "buy/sell" type, but today we'll speak about something different, namely: how to create one's own business on the basis of a new modern technology.
How to Organize an Engraving Business
To organize a laser engraving business you will need:
1. A room where you will work. At the beginning, a small room of 8-15 m2 will do (even at home).
2. An Endurance laser engraver. The most simple is about 395$, the most advanced – 1149$.
3. A bunch of workpieces to be engraved.
3. Instagram to demonstrate your engraving samples and attract customers.
4. A simple website – business cards with addresses, phones, emails and samples of your work.
Now let's do it step by step.
You can start your business right at home, but do not forget that lasers, when melt or burn materials, produce combustion products that should be removed by ventilation, especially when working with plastics. In addition, it is important to observe the safety rules.
The laser engraver is the heart and the main part of the laser engraving business.
Until recently, before the Endurance company have created a whole line of compact semiconductor (diode) solid-state lasers, powerful enough for cutting/engraving and most importantly inexpensive, laser engravers were large and bulky.
The average price of a СО2 laser engraver is 3-5K$, and more or less failure-free machines cost up to 10K$. It's really a pot of money in comparison with 395-695$ for an Endurance laser engraver, don't you think so?
Workpieces
Select beautiful workpieces for engraving. We recommend items made of wood, such as cutting/carving boards, photo frames, hot pads, etc.
What for?
We have been studying the market of potential customers and consumers of final products for a long time.
They are mainly females of 25-35, who would like to add character to their homes or work stations. Recently, people have taken interest in engraving their photo images on various items or panels. The Endurance laser will be the right hand in this case. Not for nothing we call it "a personal laser" because it helps to make something personal, original, something that adds character to ordinary things.
Laser engraving opens up broad prospects for artistic individuals in creating presents and souvenirs.
According to our polls, people are willing to pay between 10$ and 40$ for a laser engraving or an item with personal engravings.
Customers. How to find them?
Investigating this issue, we noticed that most people made purchases instinctively at all kinds of events, gatherings, festivities, especially on holidays. You will have customers by all means, if you set your laser engraver somewhere in a crowded place and make memorable engravings right before the eyes of passers-by.
Another sales channel is online stores, such as Etsy and others, where all kinds of beautiful items and handicrafts are sold. Souvenirs and handicrafts made of wood are popular among buyers who buy them willingly, especially if they are decorated with engraving.
Yet another and perhaps one of the most effective sales channels is Instagram, through which you can sell your products without resort to online stores.
This business model is very simple and effective. You receive a photo from a customer, process it using Photoshop (1-2 minutes), and engrave it on a pre-selected workpiece. Then send it to the customer by mail or with a courier. A sophisticated present is ready!
Financial Business Model
The financial business model looks like this:
Onetime costs: 395$-695$ for a laser engraver.
Recurrent expenses: small office or room rent charges – 200-300$ month, depending on the location.
Expenses for workpieces *: 200-500$, it is better and cheaper to order a batch of workpieces in one place to save money.
At the cost of 3-5$ for one workpiece, it is possible to sell a finished product for 10-20$ or even more, depending on the sophistication and intricacy of the engraving.
* We are talking about workpieces out of wood.
Thus, with 50-100 engraved items you can fully cover your expenses for the laser engraver.
It is desirable to create and maintain a website, but you can do it yourself using such platforms as Wix.
What and how you can make
Here you will find samples of items you can engrave using our laser engravers.
Peculiarities of work with engravers
There are several peculiarities of work with lasers, which should be mentioned. Most of the work we have already done for you, i.e. we conducted a series of experiments and selected the optimal program settings. There's nothing complicated there.
The main thing is to choose the optimal speed, laser intensity, and a number of passes.
In addition, there are certain requirements, both to the material itself and to the resulting image. To set the optimal laser parameters for engraving different materials, you need to take into account the nuances of the photography, light, brightness, contrast, etc.
Much comes with experience. But when you have your workpieces it will not be difficult to choose the optimal laser parameters.
Endurance assists its customers, as well as newcomers, who decided to try their hands at laser engraving.
Create such nice things and sell them on eBay, Etsy, and Amazon!
Video available upon request. Just email to [email protected] or text: 12393020053 [whatsapp, viber, telegram, wechat]
Multi-level testing system.
Industrial components.
The guaranteed duration of the continuous operation ~48-72 hours.

True continuous power output
Our products have the rated power output as advertised – unlike Chinese analogues.
Can be turned on and off with 3.5-24V.
Variable power output.
Universal and compatible mount.
Compatible with most 3D printers and CNC machines.
Do not like the laser?
Simply return within 30 days and get a full refund.
Why do our customers buy
lasers
and engraving machines from Endurance?
We assist and give advice by Phone / Email / Facebook messenger / Telegram / Whatsapp / Viber.
We help to install and tune the laser. We offer qualified after-sales support.
We ship everything you need in one parcel to get started.
We ship all units within 4-24 hours. DHL express delivery allows you to get the package in 3-5 days.
All our lasers are tested and could work up to 10000 hours.
Do you have an old model? Upgrade your unit with more powerful one.