Multi-level testing system.
Industrial components.
The guaranteed duration of the continuous operation ~48-72 hours.

True continuous power output
Our products have the rated power output as advertised – unlike Chinese analogues.
Can be turned on and off with 3.5-24V.
Variable power output.
Universal and compatible mount.
Compatible with most 3D printers and CNC machines.
Do not like the laser?
Simply return within 30 days and get a full refund.
Do you look forward to upgrading your 3D printer / CNC router or an engraving / cutting machine you have?
If so, please fill in the form, and we will help you with advanced solutions from Endurance.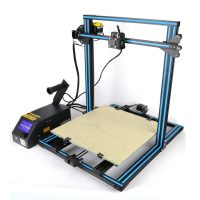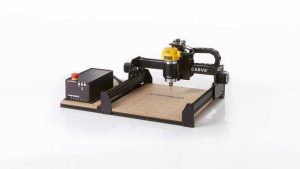 Endurance lasers areas – almost all possible applications
On this page, we would like to share the greatest ideas where and how Endurance lasers is used:
I just got a Shapeoko 3 XXL a couple of weeks ago and finished assembly this past weekend, I'm using the 10W on that… mainly for engraving various materials, but also for precision cuts on the smaller pieces. I do a bit of smoothing on the side as well, so it is a welcome change from etching logos and designs into steel using acid. (Oliver)
I use it on my Tronxy X3A as a laser cutter/engraver…. 🙂 (Radovan)
Not long ago I built a new 3D printer, for the sole purpose to reuse my current Printrbot Metal Plus as a laser cutter/engraver. The Metal Plus is really well built and I think it is perfect for this task. What I missed was a laser to match this quality. A 10Watt Endurance laser is the one I needed for the job. So I added this to my little personal HackShack and make now all kinds of awesome things and will use it in upcoming projects. (Jay's 3D Adventure)
I do some custom etching either with a cnc machine or a 3d printer leather wood or acrylic materials (Motorhead Mitch)
I was looking for a workhorse laser to attach to my MPCNC. I needed to burn Acrylic Dice, Wooden boxes, 3D photo etching, signs of all shapes and sizes, mirror etching. A 10Watt Endurance laser is what I need to do the job! (David)
What I do with it is:
– engraving printed circuit board and aluminum front panel for electronic instrumentations (especially DIY synthesizer rack modules).
– cutting wood or any other suitable material to create UAV (drone) frames.
– cutting gears and frames for mechanical wooden clocks assembly.
– cutting and assembling old style wooden toys.
(Paolo)
I attached it to my homemade cnc and use it to make a fly fishing box for healing water veteran project. (Ghislain)
I have attached this to my home built CNC to help me put some finishing touches on other projects I use the CNC for. (Mike Camp)
I have a quality 10w endurance laser for the engraving, personalization, and production of a range of "man crafted" customized products made from traditional Isrish timbers such as reclaimed bog-oak,ash and beech wood,….. these are used to make a range of crafts ranging from customized hurls and bodghran skins to iPhone night-stands and lithophane holders….I use the laser on either my CR10 printer or experiment on my enclosed Denford CNC router!
Up until now I always assumed the only laser attachments available were cheap 1.5 w Chinese versions that burnt out with little use however ENDURANCE has me thinking otherwise (Thumbnail)
I use it on my router to cut fabrics and upgrade speed and reliability (2W does not allow single pass cutting of heavy fabircs). (phoenixbe)
I have mounted it on my Original Prusa MK2S to burn my logo on 3D printed parts! 🙂 (Teldon)
Ola. Lo utilizo en una maquina CNC junto con un escaner 3d y lo utilizo para cortar mis unas (Alberto)
I upgraded my little 500mw laser to something much better (Robert)
I attached a laser to my Monoprice Maker Select V2 to cut / engrave, metal, plastic, and other materials. it is one more tool to learn and use (Ussrover)
Using the laser I tell people how to convert a homebuilt CNC machine into something more perfect and multifunctional. (Frank M.)
Having attached the laser to my x-carve CNC router, I laser cut part of my wood working toy projects, acrylic projects for the local elementary school. there are many young children that are in need of attention and toys. (Louie Q.)
I use it in a homemade laser cutter to cut and etch acrylic, paper, and hope to make PCBs with in my home in California. (H. T. Cat)
I would like to connect the laser to a pulse controller to try our method of creating functional surfaces at the nanoscale; if we are right, we can create superhydrophobic surfaces on glass, metal and plastic right at the deskside. (Dan Cohen)
Hi I have just retired and purchased an x-carve machine and I am started a new business in my retirement this helps me greatly in my new ambition. Thank You (John Freeth)
I use it at Spain making phone cases. (Javier)
This laser is awesome and such a timesaver. We used a branding iron to impact our logo onto the back of our items. Doing it with the laser… bam… saves a ton of time. Plus laser cutting of small parts is far cleaner and faster than cutting and sanding. (Wayne Hesler-Mondore)
Anyone trying to make 3D parts using FDM knows they are very weak in the z-axis because they depend on layer to layer adhesion. I want to build an experimental machine where the laser can be used to help 3D printed parts by: 1) have the laser heat the junction of the flowing melted plastic from the nozzle and the previous layer, and (2) try to have the laser fuse internal structures on the inside of the outer layers and (3) see if the negative properties of the laser combined with the additive properties of FDM can produce faster and more detailed prints by allowing the printer nozzle to be bigger and use the laser to create fine details and textures. Thank you for your consideration. (Larry Carter)
Currently in progress of collecting parts for my reinforced HEVO 3d printer. I have equipped it with a laser to make a combo device. Hope to use the finished device to make various DIY projects and tutorials for youtube channel I will start soon. (Sasa Sinek)
i am using it to make some money and to experiment and capture for youtube. (Chris )
I use it in my small man cave to make diving lips for crankbaits and engraving jobs on corian on a 3d printer converted for purpose of engraving. (Mike Heinl)
I use it to engrave animal ID tags, metal and smoke some wood 🙂 Good quality laser = better reliability! (Jason Tarr)

If the chance of the coin would fall apon my entry. Would use it for scratch building plastic space related models. (Kevin Andrews)
I currently have a 2.5W laser on my 3D printer. Bought it just to get started and see if I want to invest in 'more power' and also build a dedicated laser engraver type machine. In short, YES I DO. I am using these lasers for engraving but also to laser cut parts for model airplanes. I scratch build or build from kits and have found the laser cut kits to be very easy to handle and this allows me to laser cut my own kits from plans. I also use a home built CNC machine as well as my current 3d printer. Both are used extensively in my modeling hobby. A more powerful laser is a welcome addition to the 'shop'. (Don Atwood)

I'm interested in painting metal sheets (PCB blanks) with flat black paint and then laser etching away the paint to expose the metal for chemical etchants. The focal point of the laser is fine enough to produce very good "traces and spaces" for SMT prototyping. I also burn through cardboard or other thin but stiff material to make stencils for use in spraying paint as solder masks or as silk screens for printing on the finished PCBs. If I could find a good material for it, I might even be able to make stencils for solder paste to use is reflow. I've collected a LOT of information about making PCBs over the years, and this laser system seems like a great fit. (James Newton)
I've mounted it on my 3D printer and use it for engraving. (Johannes Van Roest Dahl)
I've mounted it to my 3d printer and use it to cut parts for 3d printers, robotics and prosthetics, as well as to engrave these with my logo, for example. (Dani Amani)
I'll be mounting it on my laser engraver I've built and printed and hope to make mdf terrain, engrave acrylic to make a fake nice clock, make pcbs …
Tried engraving slate with a 2w that kind of worked… But a 10w would work better I reckon (Andrew Cairns)
Mounted it on my Shark HD 4 and engrave on wood and leather for my customers! (Luther Leon Bishop)
I use it at home to engrave wood on my openbuilds cnc that I'm currently building. (Joe Downard)
I attached it to my Creality 3D printer to make PCBs and puzzles for educational toys for South African kids. We are prototyping educational kits using the printers but cannot afford a full laser cutter and love the idea of doing both with one machine. (Philip Joubert)
Love to use this on my X-carve cnc machine! (Jackson Connors)
This is cool! I attached the laser to my X-Carve CNC router to expand what I could create for craft shows. My business partner has terminal cancer and ever since I have gotten her into CNC carving & creating stuff for craft shows, her health has been better and depression has gone away. This really has given her a purpose to live. I think helping her create more stuff will just keep her thriving. (Lisa)
I want to use 10W Endurance lasers for my drone to track small toy of kid. It's just for fun, but have potential use in tracking and killings bugs inside house. (Pankaj Kumar)
I am using it at home for earrings. (Edison Carter)
My wife and kids are very active in 4-H and are wanting me to cut and etch things for the 4-H groups all the time the 10w laser lets me do the tumblers and mugs they want done for difference fund raisers and awards.(Colen Casey)
After loosing the use of my right arm in a motorcycle accident , i am looking for a new way of doing active things in a hobby that are easy to use , with the addition of an engraving platform purchased from endurance laser 🙂 , my hobby would be complete with no limitations in what can be achieved. (Kenneth Sturrock)
I'm just a maker as a hobby. I use the laser to broaden what I can do with my machines. I have a home built root 3 cnc a robo 3d r1+ a see me cnc Rostock max v3 and a custom modified davinci 1.0a. With it I can make gifts for family and friends with it. (Johnathon)
My name is Karlo and I run a small Etsy shop based in Croatia that focuses on woodworking, pyrography and board game accessories. I started it around year and a half ago and ever since then I have been trying to improve and increase the number of products and customization options I have available to offer the best service possible. Having this laser greatly expands my horizon of possibilities enabling me to laser cut different boxes and dice trays and even offer laser engraving alongside the hand engraving/pyrography that I do now.
Opening this shop really saved me because without it I probably wouldn't have been able to pay off my college fees and would have been kicked out, so it really means a lot to me on more than one level. All the extra money I made I tried to invest in a laser engraver once before, it was an EleksMaker one, big mistake. Don't want to make this a sob story, but when it arrived it had one motor, the controller and the laser module itself that didn't work well (and the support didn't help at all after dragging me along for 6 months). I plan to revisit this again by making my own engraver from scratch and your lasers seems like the perfect fit, they were even recommended to me by the Laserweb community.
I am really thankful for this opportunity, it would really give me the push so I could advance to the next level! (Karlo Križetić)
I need this laser to mark my 3D prints, I have a Prusa i3 Steel printer (JC Nrolla)
Hi, powerful laser like Endurance greatly helps me in my hobby. I'm dealing with electronics, robotics, rc toys and other DIY things. I own CTC 3D printer which is upgraded with your laser module. (martef)
I have been doing 3D modeling and designs for many years, in all kinds of projects (architecture, aeronautics, video games, engineering, etc). Only recently did I start my 3D printing journey, and I quickly got interested into the e-nable program to make prosthetics for children (first, and then adults later). I'm in the process of getting certified for the Flexi-hand 2, and I would like to have a laser to engrave or cut intricate designs that I could put on the 3D print (where it won't jeopardize the solidity of the prosthetic) to make it more visually appealing and cooler to other children.
Kids are very direct, and sometimes brutal. My goal is to make the other kids look at this prosthetic as something "cool". Since I'm doing all this pro-bono (including the materials and assembly), receiving a laser from your company would be a great addition to achieve my goal of making handicapped children more accepted by their peers.
(André Martinod)
A laser is a nice addition to my self-made/designed CoreXY printer, though to be completely honest, I'd probably end up using it to make PCBs most of the time… A bit of a waste when a weaker diode would be just as good 🙂 (Dalius Kataržis)
Hi, I have a CTC Bizer dual head and Maker Printrbot and a Mendel 1.5 and a Joes Evolution 5'x8′ CNC router I am in the process
of building, just recently bought a 2.5w Elekslaser and would love to have a higher powered laser to cut materials with that.
I use it for engraving at the moment but would love to be able to cut material more reliably such as birch ply for old scroll saw patterns and projects of that sort. A CNC router can't make the sort of cuts needed for scroll saw projects and the like so this would be very useful to me!
(Douglas Martins )
Why do our customers buy
lasers
and engraving machines from Endurance?
We assist and give advice by Phone / Email / Facebook messenger / Telegram / Whatsapp / Viber.
We help to install and tune the laser. We offer qualified after-sales support.
We ship everything you need in one parcel to get started.
We ship all units within 4-24 hours. DHL express delivery allows you to get the package in 3-5 days.
All our lasers are tested and could work up to 10000 hours.
Do you have an old model? Upgrade your unit with more powerful one.