Are you looking for a fiber coupler infrared laser attachment for your 3D printer / CNC machine?
Do you want to experience real 15 / 25 / 30 watt optical infrared (808 nm) power?

---

Experience our 15 / 25 / 30 Endurance FAP800 Coherent laser attachment.
Engrave on wood, plywood, leather and other materials with high infrared spectrum absorption.
Cut hardboard, cardboard, fabric, wood, plywood and acrylic and other soft materials.


Use the same slicers you always use: Cura, Repetier, Slic3r, Simplify3D or a CNC software (Mach3, etc.)
To prepare a g-code use the Endurance plugins or T2Laser software.
Infinite Abilities Of This Diode Laser
To be presented later
Technical information
To be presented later
What is so great about the Endurance FAP800 Coherent laser module?
Made by world famout Coherent company and redesigned by Endurance.
New infrared abilities for laser cutting and laser engraving.
Portable. Low weight of the module.
Compatible with almost all 3D printers / CNC mills.
Easy to install and mount.
Advanced electonic components.
Everything that you need to know about additional Endurance accessories.
Goggles

always wear red or green goggles when you operate the laser. Remember Endurance lasers are class 4 items and must never be aimed in any live specie.

Laser connectors

variety of a different wires and connectors that will be useful when you plug the laser to your board.

Laser actuator

a Z axis actuator that will help to change laser position on Z axis. Is a good option for XY plotters with no Z-axis mechanism.

AC/DC 12V 5A

an additional power supply for the Endurance laser box x2

AC/DC 12V 1A

an additional power supply for the fans.

Endurance laser box x2

is a nice gadget (add-on) for your laser module to measure incoming voltage, outcoming voltage and current on a laser diode, laser driver module, Endurance MO1 PCB, temperature sensor and Arduino board for changing laser power.

Air pump

laser addition that allows blowing the air to the place of laser cutting / laser engraving. Increases speed of a laser cutting up to 50% and reduce charring.
The laser does not work
Please, check the power adapter's (voltage & current) performance. Connect the TTL wire to the 12V+ to test if the laser is working. It should work full power. Watch this video.
The laser works full power but the laser power cannot be changed
Please check the g-code parameters (S / L) used for the pin to change the power. Either your PWM does not change the duty ratio or the contact of any of the laser connectors (if you run without TTL) is broken. Check with the voltmeter and ammeter if the voltage on this pin changes. Watch a video about TTL signal. Arduino with TTL.
I did everything as described but the laser does not work
We need to see a detailed photo and video of what you have done to help you with further steps.
Sometimes 13N10 or LM338 die and need to be replaced. We will guide you how to do that.
Endurance MO1 PCB does not work
The Endurance MO1 PCB is a quite a simple circuit and works pretty stable, however, there is a simple way to check it out. (described on this page + video guidance)
How do I find a proper pin to connect the laser?
We provide an ultimate guidance and tutorials. The laser is usually connected to the fan output on 3D printers or spindle output on CNC machines or can be connected to any other pin that is controllable, such as: D11 on the Arduino Nano. Detailed pinouts you may find here.
The laser lost its power.
The probability that this might happen is 5%. It might happen due to overheating. Avoid the laser diode and laser control board overheating. Check the temperature of the heatsink or laser driver. They must not be VERY hot (if you can touch these elements and hold on – it means that the temperature is less than 70C). If the temperature rises too high we can guide you how to reduce the voltage going to the laser diode and causing the loss of power.
I am trying to cut 3-5mm plywood using the laser, however I still did not manage to cut it with a single pass. Please assist
use a G-2 lens for laser cutting.
setup a perfect focus on a G-2 lens (make sure that focal range is something like 4-8 mm)
make sure that a plywood is very dry (you may use a 3D printer bed to warm it up)
speed parameters should be 50-150 in your g-code
make sure that the plywood is not specially treated with anti-inflammable materials
make sure that the laser runs full power and you have enough power that goes to the laser
make sure that the lens is clean and has no dust on it.
Why we are better than others?
All Endurance lasers have the truly advertised rated power output and can work continuously for more than 48 hours!.
---
Do you want to see a video of a live test results of the continuous laser power of Endurance lasers?
Introduction to an Endurance FAP800 Coherent infrared laser module
Laser cutting with FAP800 Coherent 25 watt laser module
Key for FAP800 Coherent unit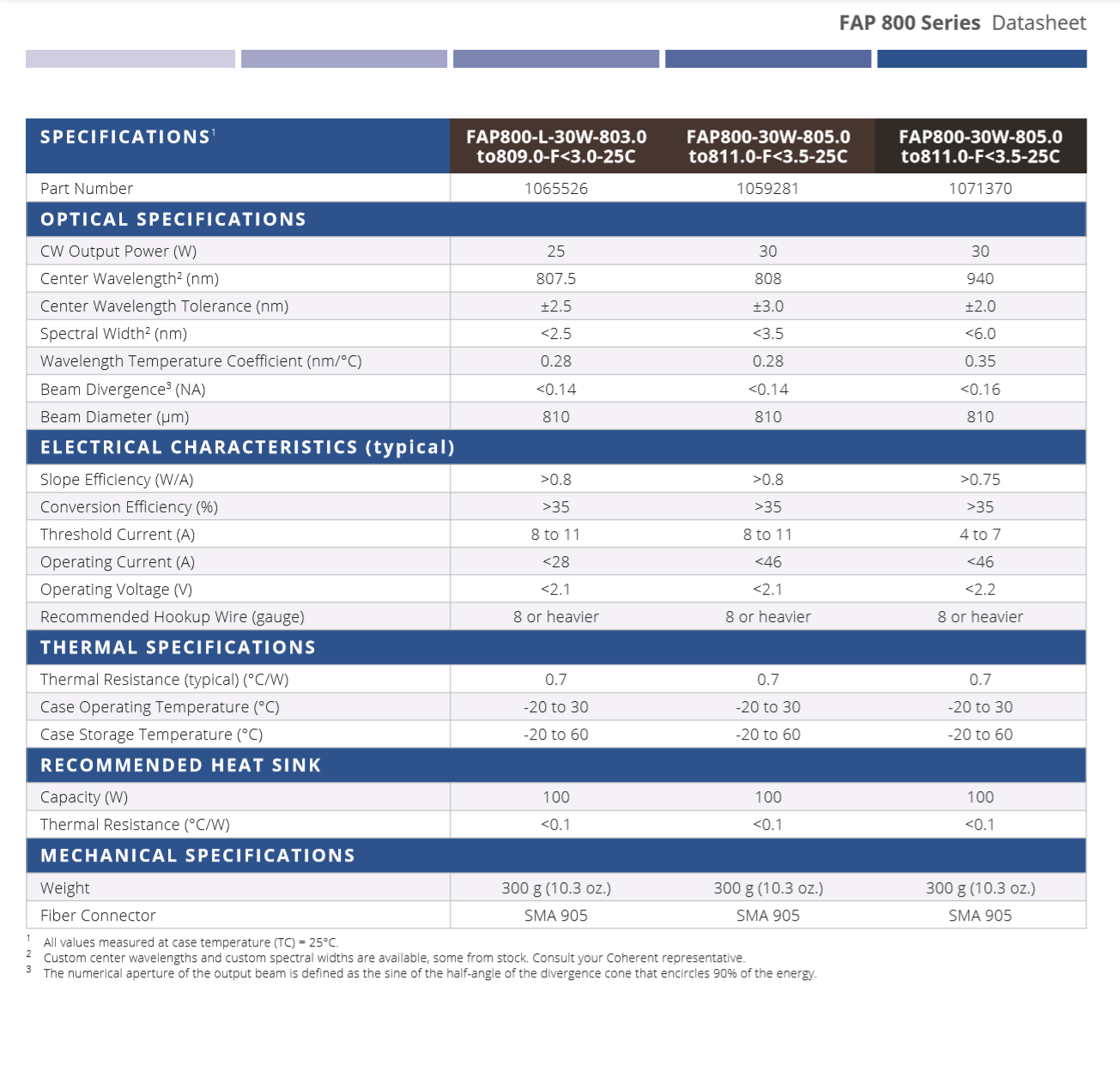 An Endurance delivers on the market powerful 808 nm diode fiber lasers based on Coherent FAP800 laser modules with different laser power output.
Endurance helps you with an upgrade of your 3D printer and CNC machine into powerful laser cutting and engraving machine. Now available powerful and invisible laser beam.
In October 2018 have started to deliver a powerful infrared 808 nm diode fiber coupled laser for 3D printer's makers and CNC professionals.
This unit opens completely new abilities to one who is interested in infrared laser modules.

About the product
An Endurance Coherent FAP800 unit consists of a few parts.
Coherent FAP800 808 nm (infrared) laser module.
Cooling box for FAP800 laser module.
Laser box.
Fiber optics with a special mount.
Power supply.
An Endurance Coherent FAP800 laser module is a unique offer that combines Endurance's technologies with a Coherent one.
There are a few options available with different laser power: 15 watt / 25 watt / 30 watt.
Special warranty policy
No warranty is applied to the Coherent FAP800 laser module.
No warranty is applied to the fiber.
Inaccurate and false usage might cause a fire and an explosion inside the fiber.
Never leave an Endurance Coherent FAP800 unit unattended!
Abilities of the laser module
An Endurance Coherent FAP800 laser module is an infrared fiber-coupled module that enables laser cutting and laser engraving. It has a specific 808 nm wavelength – quite seldom for laser modules attachments in addition with high power it opens some new abilities for your 3D printer / CNC mill.
There are 3 different modifications with 3 different laser power outputs: 15 watt / 25 watt / 30 watt.
An Endurance Coherent FAP8000 unit can engrave on almost any surfaces and good for laser cutting of white and transparent materials.
Key features
The key feature of an Endurance Coherent FAP800 product is high power in a fiber-coupled optics. The 808 nm wavelength is a closer infrared spectrum and dark red color can be seen around the laser beam.
Unlike to other Endurance products – an Endurance Coherent FAP800 unit is fiber coupled which means that the laser beam can be brought to any place. This means that laser fiber optics can be hooked and moved in any directions.
Tech datasheet
An Endurance Coherent FAP800 unit has an array of an 808 nm laser diodes that are coupled in a fiber optics.
Coherent FAP800 consumes 1.9V-2.1V while having a very high current 20-40A, depending on a model. Low voltage while high current requires a complicated and advanced power circuit.
This power circuit requires a powerful power adapter (AC/DC) 12V 10A at least.
An Endurance Coherent FAP800 is delivered with an Endurance Laser box special edition.
An Endurance laser box "special edition" has:
– Measuring incoming voltage (x1).
– Outgoing voltage and current measuring device (x1).
– Temperature sensors (x2).
– Zener diode (x2).
– 20A step down "buck" DC/Dc converter (x2).
– Cooling fans (x2).
– 3 position switch [On 100% power, on ~1% power, off] (x1)
– 3 position switch [TTL, Arduino controller, 0] (x1)
– Arduino nano (x1).
– Modified Endurance MO1 PCB (x1).
Laser beam focusing
The laser beam is already been focused with a 3 element lens which makes a spot of 0.2mm size (200 uM).
The focal range varies and usually is in the range 2-3 mm (~0.8-1.2'').
The focal range is not adjustable and can not be changed.
Since the laser beam is very close to an engraved and laser cut surface you need to make sure it remains clean all the time, otherwise the laser lens might be heated and then corrupt.
Uniqueness of Endurance FAP800
The uniqueness of an Endurance FAP800 model is that we made a perfect combination of a Coherent FAP800 fiber coupled infrared (808 nm) laser module by adding a laser driver which allows to run this laser on a 3D printer or CNC machine. We have created an advanced power circuit which can we used out of 2 power supplies 12V 10A.
Another unique device is a holder for a Coherent FAP800 cooling box where we keep the Coherent FAP module cold.
Laser fiber optics has a universal mount and can be hooked to any 3D printer and CNC router.
Low laser fiber optics mount weight allows to install an Endurance Coherent FAP800 unit almost anywhere. It can be even installed on a tiny (desktop) 3D printers and CNC routers.
Photo
Power supply
An Endurance Coherent FAP800 15 / 25 /30 watt requires 12V 20-40A as an external power supply.
TTL works out of 3.5V-12V
Additional tool
An air assist can be added upon request.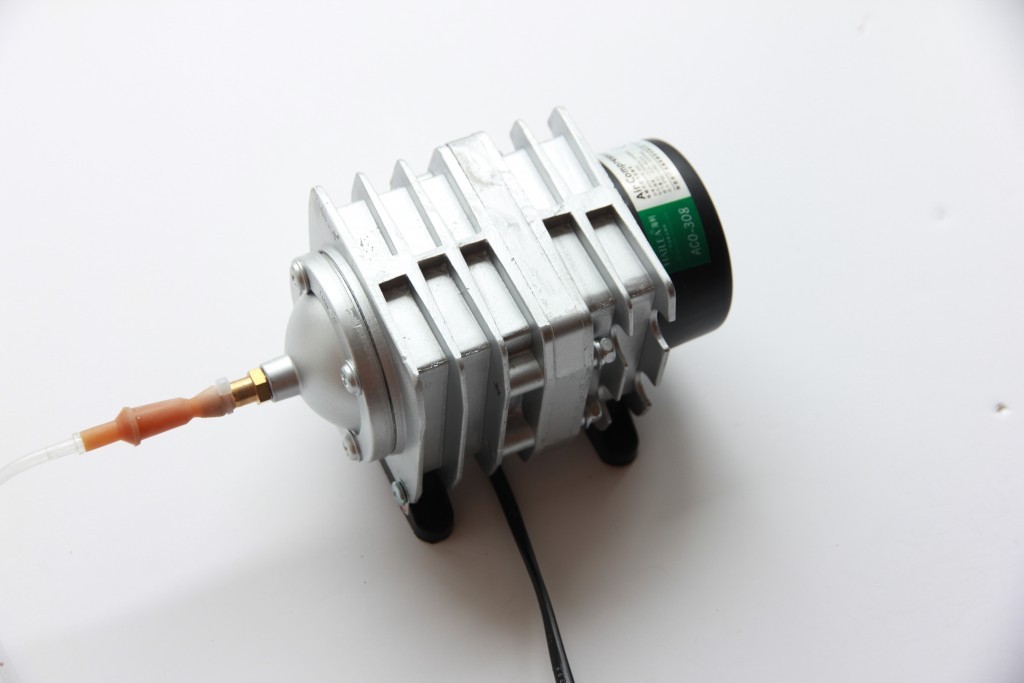 Air assist option with Hailea ACO-318 air compressor
Add additional air assist (compressor) to your laser for faster and better laser cutting & engraving
Air compressor Hailea ACO-318 features:
Flow: 60 L/min (2.12 CFM)
Max Pressure: 0.2 bar
Noise Level: <60 dBA
Weight: 1.65 kg
Dimensions (mm): L 182 x W 95 x H 116
Power Consumption: 32 Watt @ 230v
Connections: Screw-in barbed, horizontal brass connector 8 mm OD
Accessories: Manifold kit with 6 outlets
First launch of the laser
An Endurance FAP800-30 watt Coherent laser engraving test
Dark acrylic engraving process
Piece of wood engraving
Wood laser engraving
Laser engraving examples
Laser engraving examples made using Endurance FAP800-30 watt Coherent laser attachment
G-code parameters that were used for laser engraving
| | | | |
| --- | --- | --- | --- |
| Material | Amount of passes | Power | Speed |
| MDF | 2 | S255 | F10 |
| Cardboard | 1 | S255 | F200 |
| PLA | 1 | S255 | F200 |
| Dark plastics | 1 | S255 | F200 |
| Acrylic | 1 | S255 | F500 |
| Metalized rubber | 1 | S255 | F10 |
| Foam cardboard | 1 | S255 | F1000 |
Compatible 3D Printers and CNC Machines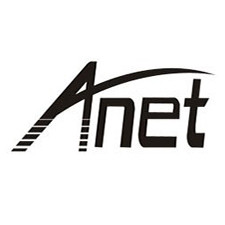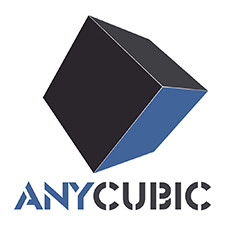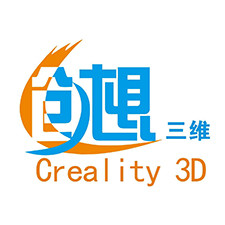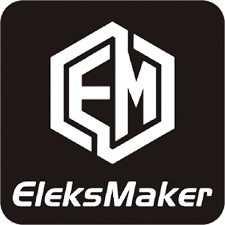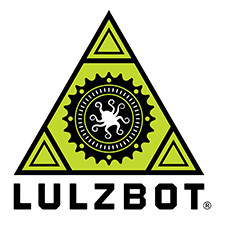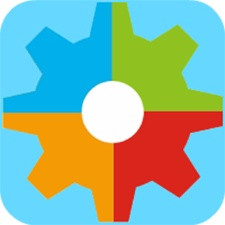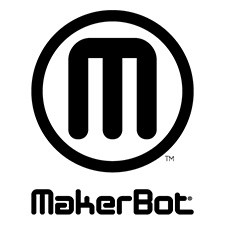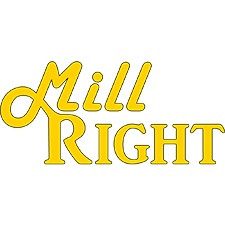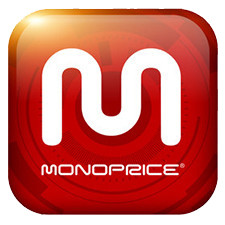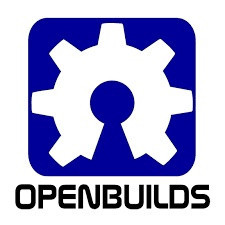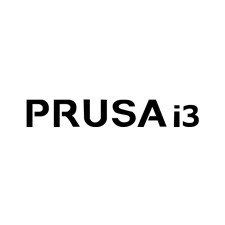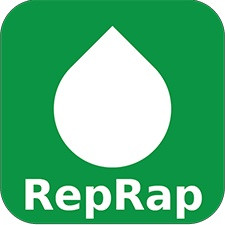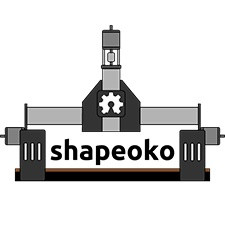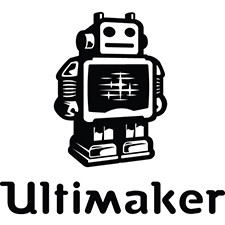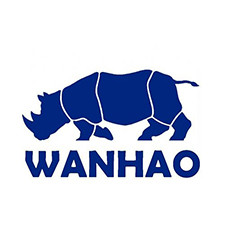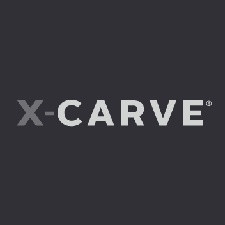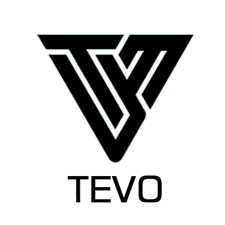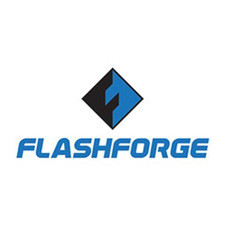 Learn more about compatible 3D printers / XY plotters and CNC machine
Laser cutting and laser engraving for home and for business.
Advantages of Endurance lasers
Multi-level testing system.
Industrial components.
The guaranteed duration of the continuous operation ~48-72 hours.

True continuous power output
Our products have the rated power output as advertised – unlike Chinese analogues.
Can be turned on and off with 3.5-24V.
Variable power output.
Universal and compatible mount.
Compatible with most 3D printers and CNC machines.
Do not like the laser?
Simply return within 30 days and get a full refund.
Laser attachments and laser engraving (marking) machines.
Why do our customers buy lasers and engraving machines from Endurance?
We assist and give advice by Phone / Email / Facebook messenger / Telegram / Whatsapp / Viber.
We help to install and tune the laser. We offer qualified after-sales support.
We ship everything you need in one parcel to get started.
We ship all units within 4-24 hours. DHL express delivery allows you to get the package in 3-5 days.
All our lasers are tested and could work up to 10000 hours.
Do you have an old model? Upgrade your unit with more powerful one.
Have you got a question about an Endurance Coherent FAP800 watt laser module?
Technological advantages of the Endurance lasers
Stylish industrial design using light aluminum.
Effective cooling system with a custom developed heatsink.
True constant power output checked every time before shipment.
Very efficient and reliable laser control board.
Compatible mounts with most 3D printer & CNC machines.
Adjustable laser power via TTL.
Preset and tested laser focus.
Additional protection of the laser diode.
Add an accessory for your laser
Air pump Hailea ACO-318 for cleaner cutting and engraving (less charring).
Arduino board for changing a duty ratio (laser power) and frequency (periods of on/off position).
TEC cooling system for better laser cooling (increases power up to 10%).
Additional metal mounts (easier to hook and mount).
Additional laser connectors (all compatible mounts for the main board).
Temperature sensor to control the laser temperature.
Wi-Fi camera to monitor the laser operation remotely.
Voltmeter + ammeter to monitor the laser power consumption in a real time.
Additional step-down "buck" DC/DC converter to run 2.1W, 3.5W, 5.6W, 8W, 8.5W lasers from 24V pin.
The Endurance MO1 PCB to feed the laser from an external power source.
G2 (short focal) lens for better and faster laser cutting and metal engraving.
Endurance provides the best tech support for our customers.
1. Prompt responses explaining about how to connect the laser to your 3D printer/CNC machine or XY plotter (Whatsapp, Viber, Telegram, Facebook messenger, Twitter, Skype, E-mail).
2. Detailed guidance to prepare a G-code for laser cutting/laser engraving (video playlist).
3. Friendly and dedicated Endurance facebook community.
4. Immediate troubleshooting. Remote help with measurements and necessary tests (video call + TeamViewer).
5. Lifetime warranty on all Endurance lasers.
Why Endurance lasers?
1. Ultimate and promt tech support.
2. Rated and continous high power lasers.
3. Reliable and lifetime warranty.
4. Advanced experts community.
5. Friendly facebook group.
6. Fast and secure delivery.
7. Big library with detaliled guidance and tutorials.
8. Research and donation programs with universities all over the world.
9. Simplified customs clearance procedure.
10. Certified product.
11. Free plugins for g-code preparation.
12. And… more than 1,7K customers already chose Endurance lasers.
Our customers make and share their project with us.
2x laser beam. Do you know that you can double your laser power?
If you already have a laser: 5.6 watt, 8 watt, 8.5 watt, 10 watt.
Get a second laser to convert your laser into a 2x laser attachment.
Get a free aluminum platform and special off on the Endurance 10 watt laser.
Install both lasers and focus them at one spot. Get more power out of 2 lasers at a time.
CNC makers and hobbyists are welcome
Special mounts and laser connectors for MPCNC, Stepcraft, X-carve, Shopbot, CNC Router Parts, GarageWorx, Shapeoko, Laguna, CaMaster, Axiom, Shop Sabre, Probotix CNC machines.
A strong and friendly CNC laser community with advanced skills and knowledge.
In the parcel
We ship everything you need to get started. It will take 5-15 minutes to mount and wire the laser to your 3D printer or CNC machine.
Plug and play
All Endurance lasers are plug and play. Just mount the laser to the spindle or extruder without removing them. Connect wires to the fan/spindle/laser pin on your board.
Use the same software, just generate a g-code and run the laser from your computer or SD card.
Certification
IN 4Q 2018 we passed a certification procedure in Russia.
Our certificate (PDF)
Tests and proof of work
All Endurance lasers are assembled and tested manually which reduces the risk of failure. Every single laser is been tested before shipment on a special testing stand.
Taxes and duties
All prices include all sales taxes but do not include import duties.
However, in 98% shipments our customers do not pay any additional taxes or customs duties. We fill all papers carefully for each country following regulations and importing rules.
Support & help desk (pinouts inquiry)
Get an instantaneous help over any messenger indicated at the top and bottom of the page (under phone numbers).
Laser safety and security


Your safety and security is our top priority. All Endurance lasers are shipped with protective goggles. Operating lasers wearing protective goggles is secure and harmless.
However, if you want an additional protection you may add an acrylic plate or window to your 3D printer or CNC router. It should be made out of black, green or red acrylic. It will not let the laser light go out and will make the laser operation more comfortable.
Keep in mind that Endurance lasers do not affect 3D printer bed so no additional protection is required.
All Endurance lasers are class 4 lasers.
Support and guidelines
Important Notes
You need 3 separate power adapters: 2x 12V 5A for Laser box + 12V 1A (2A) for the cooling.
Stay in focus. Endurance FAP800 coherent is very sensitive to the focal range.
Check the schematics of your electronic control board to connect the laser throught the laser box (connect to fan / spindle or laser pins).
Compatibility and installation process.
Endurance FAP800 Coherent laser can be installed on any 3D printer and CNC mill.
Does not require additional mounts, connectors.
Ready for usage in 30 minutes.
Necessary manuals