Dobot Mooz 3D 3-in-1 Printer
Short specifications
FDM(Fused Deposition Modeling)
200х200х200 printing size
80 mm / s
1.75mm ABS, PLA, PVA
Hotbed 260 ℃
1 Nozzle 0.4mm, max 260℃
Additional information
| | |
| --- | --- |
| Type 3d printer | Home |
| Brand | Creality 3D |
| Technology | Fused Deposition Modeling (FDM / FFF) |
| Сountry | China |
| Site | |
| Filament diameter | 1.75 |
| Material | ABS, PLA, PVA |
| Speed | 80 mm / s |
| Nozzle quantity | 1 |
| Nozzle Diameter | 1.75 |
| Nozzle Temperature | 260 |
| Area Size | 200х200х200 |
| Bed | Heated |
| Hotbed Temperature | 100 |
| File Format | 3MF, STL, OBJ, GCODE |
| Work | Card Reader |
| Addittional | LCD Screen, USB, Card Reader, Touch Screen |
Description
Super Deals!! 40% Discount on all lasers.
The Dobot Mooz is an "industrial-grade transformable metallic 3D printer" as advertised by its manufacturer, Dobot. Its aluminum alloy build assures stability during the work process while the industry-grade laser and beginner-friendly interface make it both handy and convenient.
Compared to Creality's CP-01 printer, this machine offers a larger engraving area, more suitable materials, and useful features such as its automatic leveling, filament run-out sensor, and power loss recovery. For a small price increase, these features give Dobot Mooz users an industry-level experience for its price tag.
Price: $1,200
Specs:
Data Transmission: USB
3D Printing:
Work Area: 200x200x190mm
Nozzle Diameter: 0.4mm
Layer Resolution: 0.05-0.3mm
Maximum Temperature: 250 Celsius
Speed: 10-80mm/s
Materials: PLA, ABS, PC, FLEX
Laser Engraving:
Work Area: 200x200mm
Laser Power: 1.6
Wavelength:
Suitable Materials: wood, plastic, leather, bamboo, paper, fabric, non-transparent acrylic
CNC Carving:
Work Area: 200x200mm
Diameter Spindle Speed: 8,000rpm
Suitable Materials: wood, paper, PCB, plastic, bamboo, carbon fiber sheet
Features:
Filament run-out sensor
Automatic Z-axis leveling
Power loss recovery
Auto power off
Upgraded precision-engineered 3D printer head
3.5-inch colored touch-screen
Manual
Basic Software
Download simple 3D printer software (slicer):
Test models for printing on Dobot Mooz 3D 3-in-1 Printer 3D Printer
Calibration check and first print model.
XYZ 20mm Calibration Cube
This is a simple calibration test cube for your 3D printer.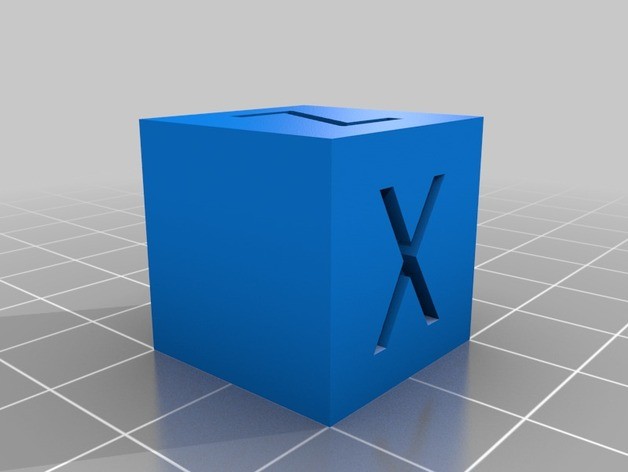 https://www.thingiverse.com/thing:1278865
Cali Cat
Cali Cat is designed to be the purrfect initial calibration and benchmarking print.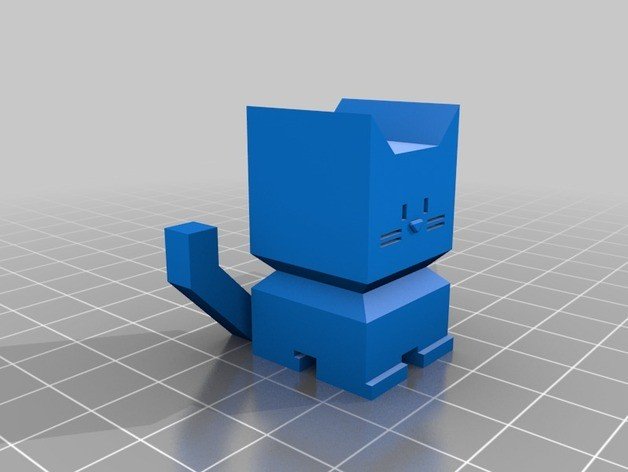 https://www.thingiverse.com/thing:1545913
Two towers
Ultrafast and economical stringing test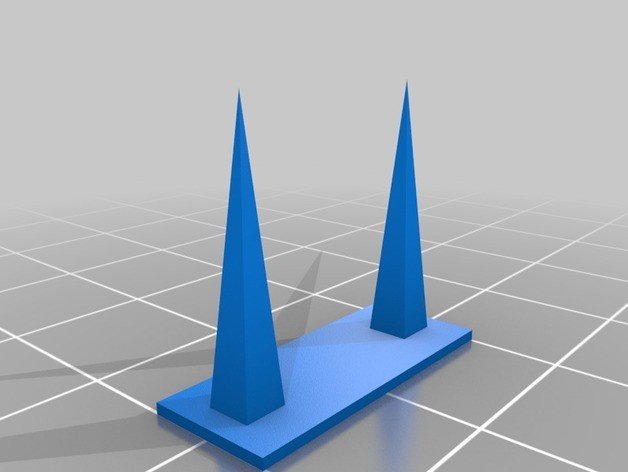 https://www.thingiverse.com/thing:2219103
Fast full test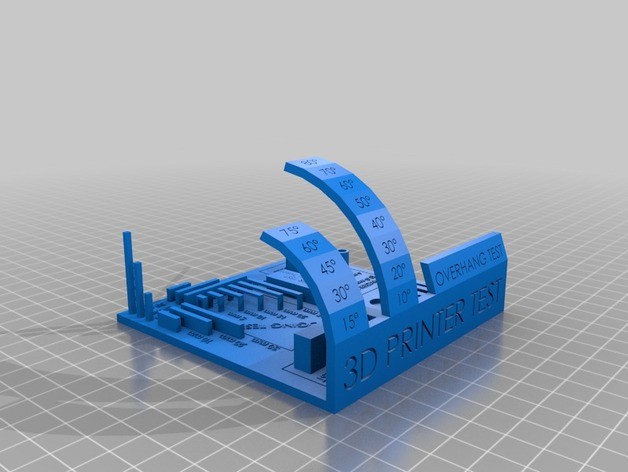 https://www.thingiverse.com/thing:2656594
Settings for 3D printing
Basic settings for printing with various filament.
Final printer settings depend on model and filament!
PLA
Nozzle temperature – 200℃
Bed temperature – 60℃
Start speed – 20 mm/s
Printing speed – 60 mm/s
Fan – 100%
ABS
Nozzle temperature – 230℃
Bed temperature – 100℃
Start speed – 20 mm/s
Printing speed – 40 mm/s
Fan – 0%
Raft
PETG
Nozzle temperature – 235℃
Bed temperature – 70℃
Start speed – 20 mm/s
Printing speed – 60 mm/s
Fan – 80%