ANET ET5 PRO
Short specifications
FDM(Fused Deposition Modeling)
300х300х400 printing size
150 mm / s
1.75mm PRH35-ST"
Hotbed 250 ℃
1 Nozzle 0.4mm, max 250℃
Additional information
| | |
| --- | --- |
| Type 3d printer | Home |
| Brand | Shenzhen Anet Technology Co Ltd |
| Technology | Fused Deposition Modeling (FDM / FFF) |
| Сountry | China |
| Site | |
| Filament diameter | 1.75 |
| Material | PRH35-ST" |
| Speed | 150 mm / s |
| Nozzle quantity | 1 |
| Nozzle Diameter | 1.75 |
| Nozzle Temperature | 250 |
| Area Size | 300х300х400 |
| Bed | Heated |
| Hotbed Temperature | 100 |
| File Format | STL, OBJ, JPG |
| Work | usb, card reader |
| Addittional | LCD Screen, USB, Card Reader |
Description
Precision Meets Affordability: Black Friday Deals at Endurance Lasers – Engrave with up to 70% Off!!!
Anet ET5 Pro 3D Printer: Everything You Need to Know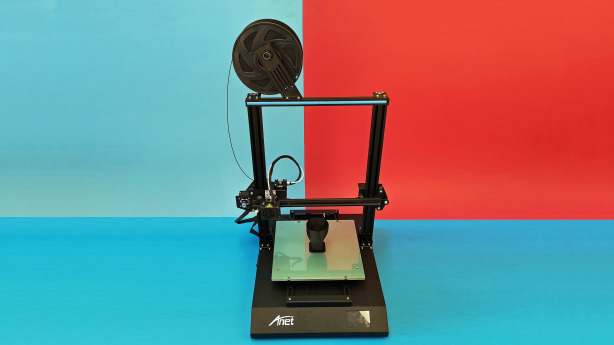 Looking for an affordable 3D printer that still offers quality results? The Anet ET5 Pro might be the perfect option for you! This printer has a wide range of features and is capable of producing some truly stunning prints. In this review, we will take a closer look at the Anet ET5 Pro and see what makes it such a great value for the price. We will also check on the tips and tricks for 3D printing with this 3D printer.
What is Anet ET5 Pro 3D Printer
Anet ET5-Pro is a high-quality, affordable and reliable FDM printer that is perfect for both home and office use. It has a fairly large build volume, making it capable of printing larger objects. The print quality is excellent, with layer heights as low as 0.05mm achievable. The machine is very easy to use, with an intuitive touchscreen interface and an assisted leveling system that makes calibration quick and simple.
This 3D printer also comes with a number of features that make it perfect for more advanced users. It has a dual extruder system that allows for simultaneous printing of two colors or materials, and a heated build plate that can reach temperatures up to 110 degrees Celsius. These features make the ET-Pro perfect for those who want to experiment with different printing techniques and materials. Overall, the Anet ET-Pro is a great printer that offers excellent value for money. If you are looking for an affordable, reliable, and high-quality FDM printer, then the Anet ET5 Pro is the perfect choice for you. Thanks
Other Key Features of ET5 Pro Includes:
Some of the key features of this printer include:
A linear guide system that provides better stability and higher accuracy than traditional roller-based systems.
An innovative cooling system that keeps your prints cool during the printing process, minimizing warping and ensuring smooth, consistent results.
A large heated print bed that makes it easy to work with a wide variety of filament materials ranging from PLA to ABS and other composite filaments.
Reviews About Anet ET5 Pro 3D Printer
Positive Reviews
TechRadar describes Anet ET 5 Pro Printer as one that produces high quality, thorough and comprehensive prints.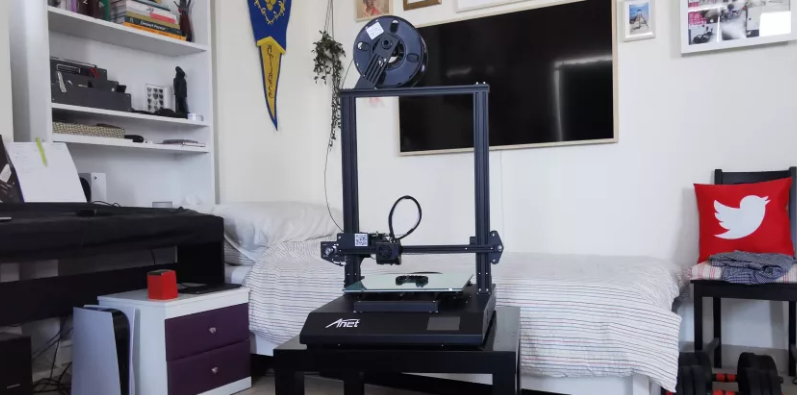 They further explain that the Anet ET5 Pro printer in its operation does not make noise. It operates in a quiet manner making it best for printing at a place where noice isn't required. According to TechRadar, Anet ET 5 Pro Printer comes in excellent packaging, making it easy to assemble, in a process that takes about 20 minutes.
According to electromaker, Anet ET 5 Pro Printer is cheap compared to other 3D Printers, the print work produced is of high quality and its build platform is expansive. They also credit this Anet ET 5 Pro Printer since its leveling happens automatically and also it has the capacity to detect the filaments. Further, they describe it as easy to assemble since it comes already assembled halfway.
Additionally, 3D print general, a Youtube channel says that the Anet ET5 Pro printer has dual lid screws which is beneficial and important in its functionality. He also continued to explain that the price is cheaper because the price tag assigned to it cannot match the size of a build volume as of Anet ET 5 Pro Printer. He further says that this printer has an improved LCD touch screen which makes it easy for use and also has a filament run-out sensor.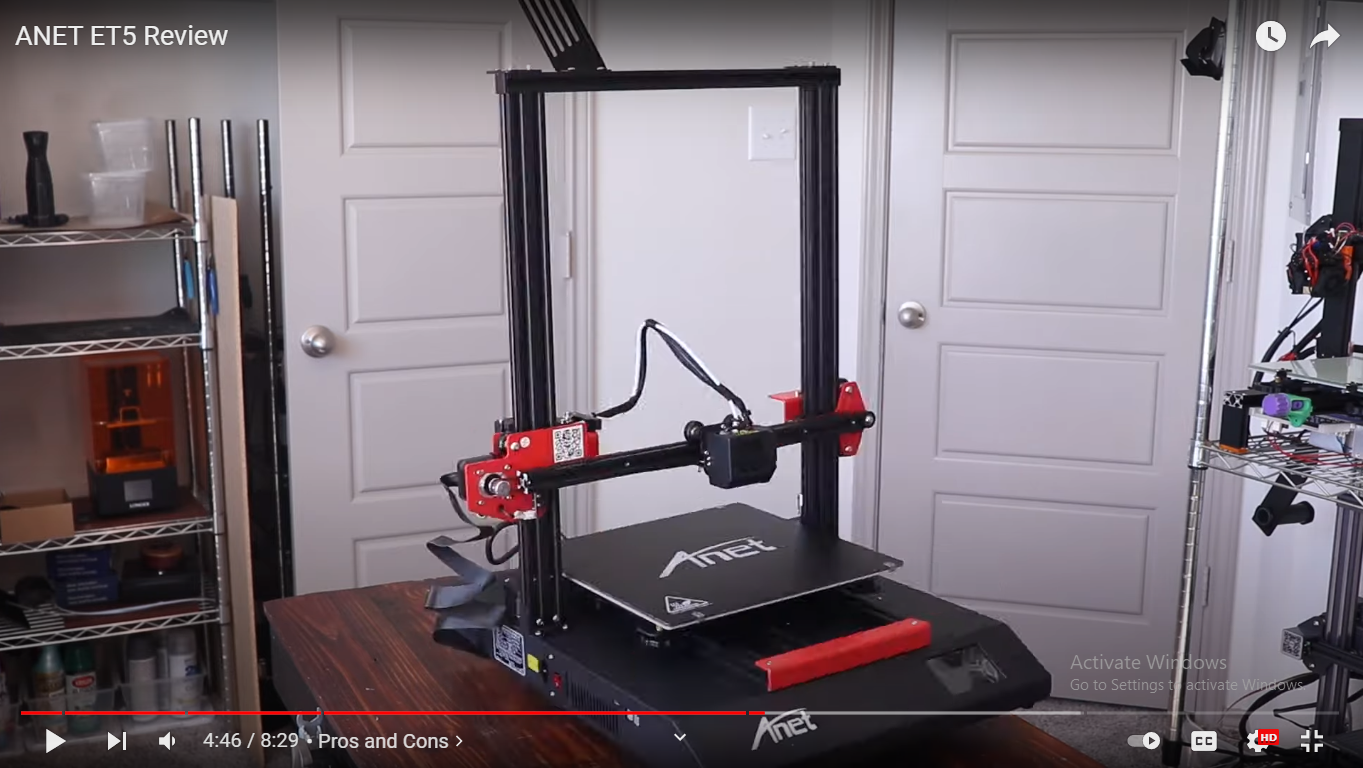 Haris L. said in his comment in 3Dprinterworld that, the Anet ET5 Pro Printer is a bit easy for one to use and does not demand many skills because it operates under automatic settings in favor of your quality demand, but it also has manual settings which you can apply anytime you want. Haris further states that the printer functions so well for a long time compared to other printers which must break down after some time of continuous printing and that it also produces high-quality print work.
Technologyoutlet in Amazon describes Anet ET 5 Pro Printer as a machine that has been investigated for a long and has proved to be having good performance and cheap at the same time. They also say that it is easy to assemble and also its operation is easy since it uses automatic settings. Its automatic leveling makes it to be outstanding.
Negative reviews
Dr. Vax, in his YouTube channel MakeWithTech, says that Anet ET5 Pro Printer's firmware standard is not complete and for it to function best for you, you have to upgrade it. This makes it a bit tricky for those who are not able or willing to upgrade it. He also adds that it is hard to assemble and set up the print bed and that any mistake in setting it up results in more problems.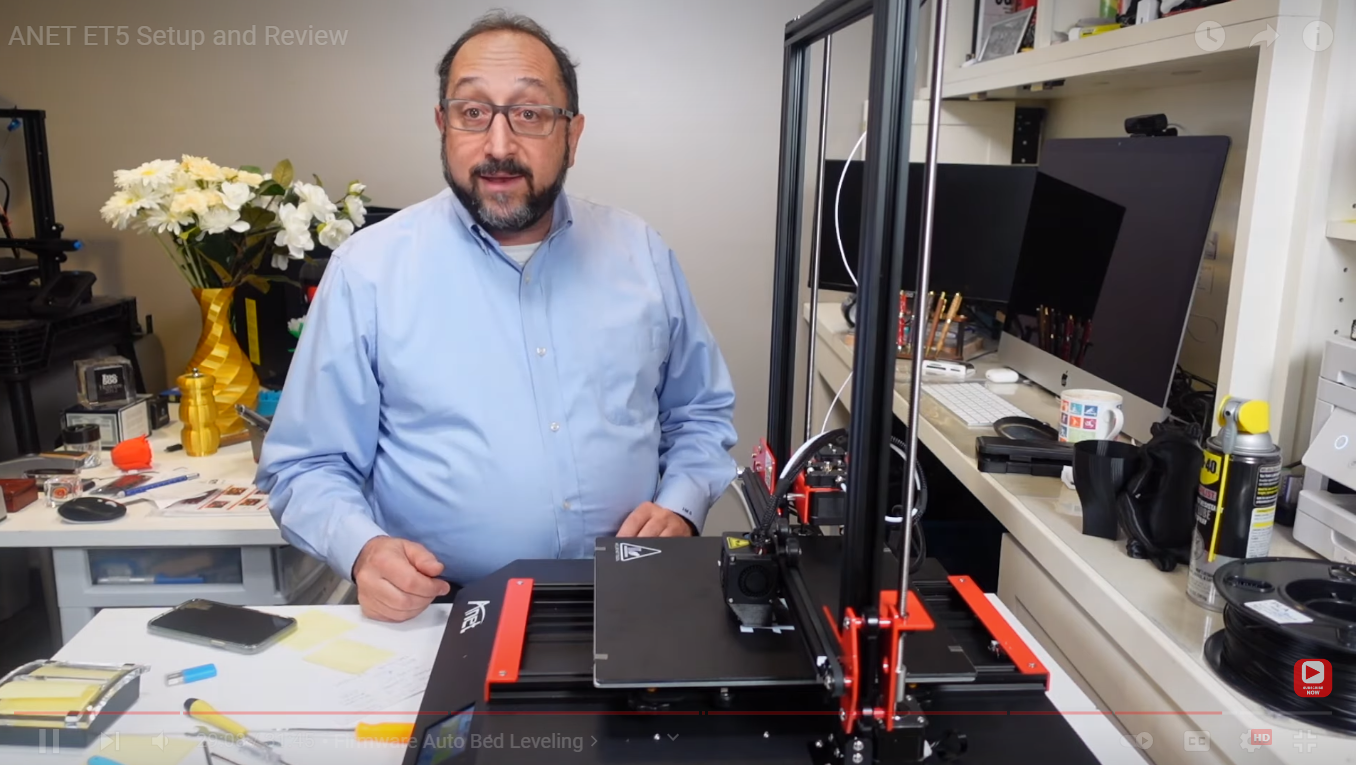 In 3D PRINTING SPACE, Caistor says that he purchased a new Anet ET5 Pro Printer and he realized he had a challenge in setting the Z-Offset. He also added that it does not respond to any of the commands given by the Pronterface.
According to the blog post by TechRadar, this printer despite its good performance identifies that when it comes to bed leveling, it is still manual thus making it challenging. They also added that its motor grinds often. This could make the printer strive to reach the maximum height.
Electromaker blog says that the instructions that the Anet ET5 Pro printer prints are not so great compared to the other 3D printers.
10 Lifehacks When Using Anet ET5 Pro 3D Printer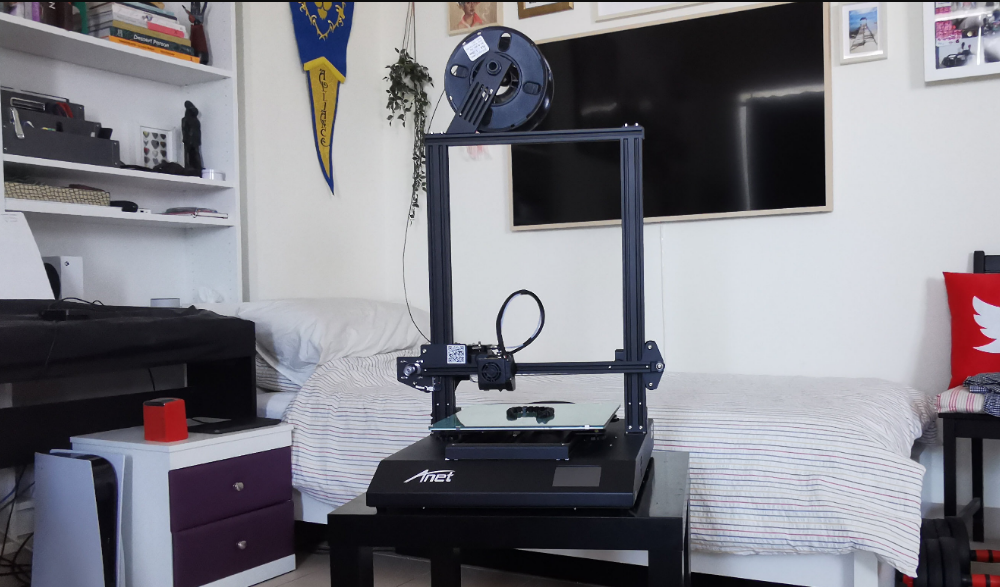 1. Try using different types of filament. There are many different types of filaments available on the market, each with its own unique benefits. If you're not happy with the results you're getting with your current filament, try switching to a different type and see if that makes a difference.
2. Use software like Cura or Slicer to optimize your prints. These programs allow you to adjust settings like infill, layer height and supports in order to improve the quality of your prints.
3. Use online resources to troubleshoot issues you're having with your printer. There are many helpful online communities full of people who are happy to share their knowledge and help you solve problems.
4. Be patient! Learning how to use a new piece of technology takes time, so don't get discouraged if things don't go perfectly at first. With a little practice, you'll be an expert in no time.
5.To avoid clogging, always use fresh and high-quality filament. If you're printing with PLA, make sure to store it in a cool, dry place.
6.If your prints are coming out poorly or not sticking to the build plate, try increasing the temperature of the hotend and/or build plate.
7.If you're having trouble getting consistent results with your prints, consider calibrating your printer. The Anet ET-Pro is particularly notorious for being difficult to calibrate. However, there are many online resources that can help you with this task.
We hope these life hacks help you get the most out of your Anet ET5 Pro. By following these simple tips, you can improve your print quality and save yourself time and frustration down the line.
If you have any other tips, feel free to share them in the comments below.
Conclusion
So there you have it – our review of the Anet ET5 Pro 3D Printer. Overall, we think this is a great printer for the price and would recommend it to anyone looking for an entry-level 3D printer. The print quality is excellent and the build volume is more than adequate for most projects. If you're on the market for a low-cost 3D printer, the Anet ET5 Pro should definitely be at the top of your list.
Manual
Basic Software
Download simple 3D printer software (slicer):
Test models for printing on ANET ET5 PRO 3D Printer
Calibration check and first print model.
XYZ 20mm Calibration Cube
This is a simple calibration test cube for your 3D printer.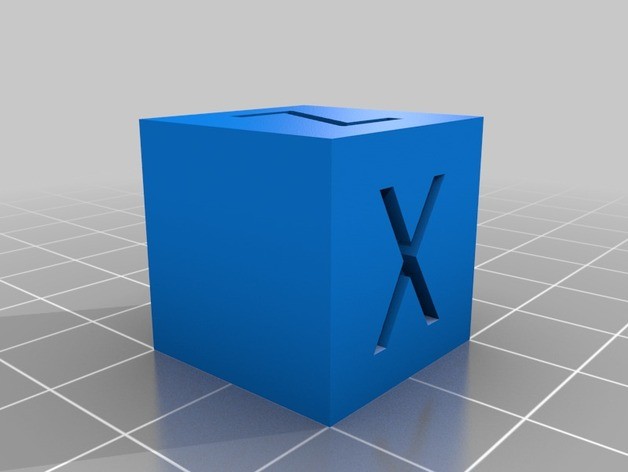 https://www.thingiverse.com/thing:1278865
Cali Cat
Cali Cat is designed to be the purrfect initial calibration and benchmarking print.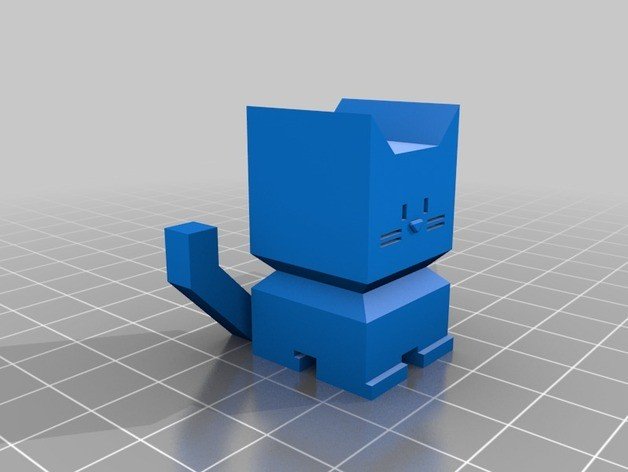 https://www.thingiverse.com/thing:1545913
Two towers
Ultrafast and economical stringing test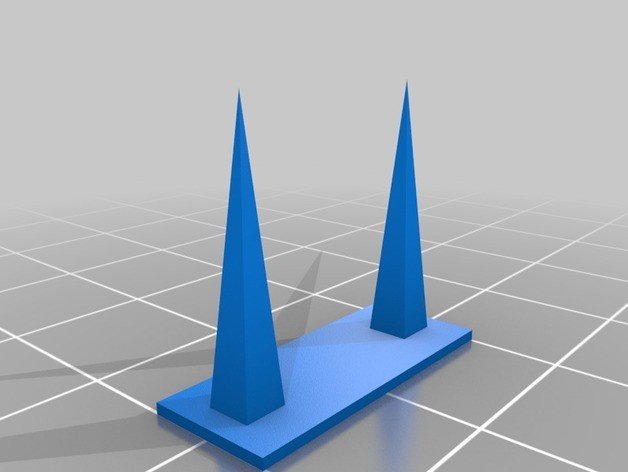 https://www.thingiverse.com/thing:2219103
Fast full test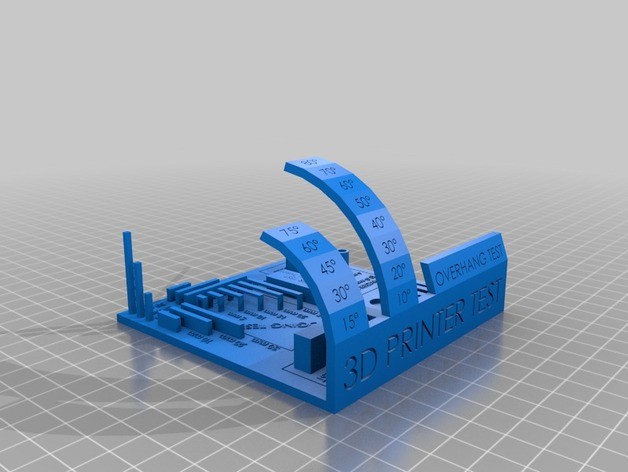 https://www.thingiverse.com/thing:2656594
Settings for 3D printing
Basic settings for printing with various filament.
Final printer settings depend on model and filament!
PLA
Nozzle temperature – 200℃
Bed temperature – 60℃
Start speed – 20 mm/s
Printing speed – 60 mm/s
Fan – 100%
ABS
Nozzle temperature – 230℃
Bed temperature – 100℃
Start speed – 20 mm/s
Printing speed – 40 mm/s
Fan – 0%
Raft
PETG
Nozzle temperature – 235℃
Bed temperature – 70℃
Start speed – 20 mm/s
Printing speed – 60 mm/s
Fan – 80%
Black Friday Brilliance: Top Laser Heads on Sale!