Anet A8
Short specifications
FDM(Fused Deposition Modeling)
220x220x240 printing size
100 mm / s
1.75mmmm ABS,PLA,PVA,Hips,Woodfill
Hotbed 250 ℃
1 Nozzle 0.4mm, max 250℃
Additional information
| | |
| --- | --- |
| Type 3d printer | Home |
| Brand | Shenzhen Anet Technology Co Ltd |
| Technology | Deposition Modeling (FDM / FFF) |
| Сountry | China |
| Site | |
| Filament diameter | 1.75mm |
| Material | ABS, PLA, PVA, Hips, Woodfill |
| Speed | 100 mm / s |
| Nozzle quantity | 1 |
| Nozzle Diameter | 1.75mm |
| Nozzle Temperature | 250 |
| Area Size | 220x220x240 |
| Bed | Heated |
| Hotbed Temperature | 100 |
| File Format | STL, OBJ, JPG |
| Work | USB, Card Reader |
| Addittional | LCD Screen, USB, Card Reader |
Description
Super Deals!! 40% Discount on all lasers.
Laser cutting samples made with a10 watt+ laser attachment installed on an ANET A8 3D printer
The Endurance Anet A8 3D Printer Combo with a diode laser ADD-ON
Anet A8: The Best 3D Printer Under $200
Are you looking for a quality 3D printer that doesn't break the bank? If so, the Anet A8 is perfect for you! It is one of the most affordable on the market, but it still offers high-quality prints. In this review, we will take a closer look at this 3D printer and discuss its features and benefits. We will also check on the lifehacks as well as reviews from the users to help you decide if it is the right choice for you.
The Anet A8 is a great machine for those who are looking to get into the world of additive manufacturing without spending a lot of money. It offers a great build volume, and it comes with everything you need to get started printing. The only downside is that it doesn't have some of the bells and whistles that more expensive printers have, but it is still a great machine for the price.
Key Features of Anet A8
Here are ten things that make it a great choice:
It's very affordable. The kit can be found online for around $200 USD.
It's easy to set up and use. The instructions that come with the kit are clear and easy to follow.
It has a large build volume. The A800 has a build area of 220 x 220 x 240 mm (or about 11,000 cubic centimeters). That's big enough to print most things you'll want to make. It comes with everything you need to get started.
It's open-source. The A800 is based on the popular Prusa i300 design. That means there are lots of aftermarket parts and upgrades available for it.
It's easy to upgrade. As mentioned before, because the A800 is based on an open-source design, it's easy to find and install upgrades for it. The community is great. There are lots of people online who are happy to help with any problems you might have.
It comes with an LCD screen and SD card reader, making it easy to control your prints.
So if you're looking for a great value desktop printer, then it's definitely worth considering. With its relatively medium-sized build volume, heated bed, and easy-to-use controls once assembled, this Anet A8 offers everything you need to get started
Positive Reviews On Anet A8
Makers' Muse, a Youtube channel with more than 900k subscribers in his review says that "Anet A8 is big, cheap, and won't catch fire.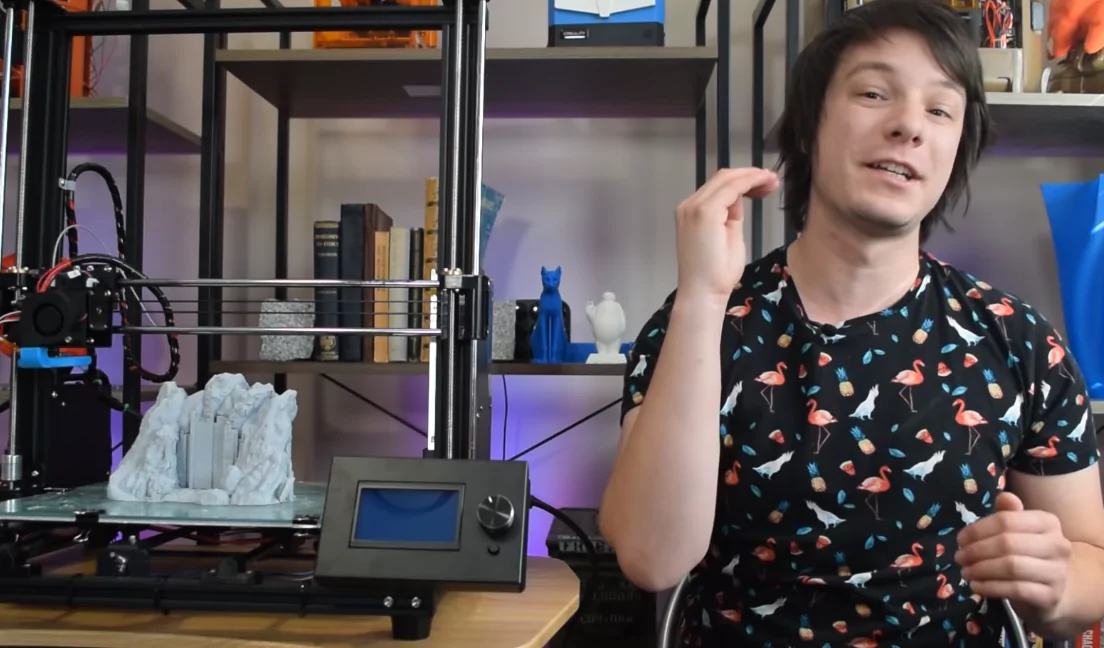 You can check out his video review below
It is one of the best budget printers out there. It's easy to use and the quality is great." It prints quality designs with zero tuning. Says Christ Garrett in his review on Matterhacks.com. He continued to say that, the Youtube instructions were direct to the point. Though it took some time, it went smoothly. The only drawback he experienced is that the wires were coming from the power supply and the mainboard is also exposed.
A user called Supersailor who bought the 3D printer on Amazon says that "Anet A8 is a good entry 3D printer and the updates are very helpful too. He continued to say that the version that he received was updated, unlike the one he had seen online. The frame was redesigned and it was more sturdy and didn't require any strengthening. Though he had to modify a few things like the X and Y linear bearings. The filament holder also required a little modification in order to hold onto the filament.
Liz Miller, Founder of Learnrobotics.org in her article "Before you buy Anet A8 read this!" says that the machine is a great starting point for those who are tight on budget and they would like to learn how a 3D printer works generally.

But she also said that the only challenge is that this printer is not ideal for those who would like to print daily and have a high volume of things to 3D print because it requires constant maintenance. Also, a lot of assemblies are required. Hence for those who don't like putting things together, this is not the best option. Even according to their manual, the printer is supposed to take a minimum of 8 hours to assemble. The most difficult part of its assembly is leveling the extruder alone takes a lot of time So if you are looking for a 3D printer that is working immediately when removed out of the box, you should consider another option. You can check out her video review on Youtube (https://www.youtube.com/watch?v=eRnbjHYdF8g&feature=emb_logo)
Amstudio with more than 215k subscribers says that Anet A8 is cheap, has many safety upgrades and there is a large community and support for many users. They say also that it's a great 3D printer for those who like Diy, tinkering, and building. You can check out their video review (https://www.youtube.com/watch?v=DeeQp-Cc5Yc)
"I'm really happy with my purchase of the Anet A8. It was very easy to set up and the prints have been coming out great."
"There are plenty of upgrades for this Printer". Says Nick Rego in his blog post on Techrada.com.
Negative Reviews of Anet A8
One of the most popular complaints is that the printer isn't very durable. The frame is known to warp and crack over time, which can cause all sorts of problems down the line. A user on Facebook, for example, complained that his frame was flimsy and he was considering doing upgrades.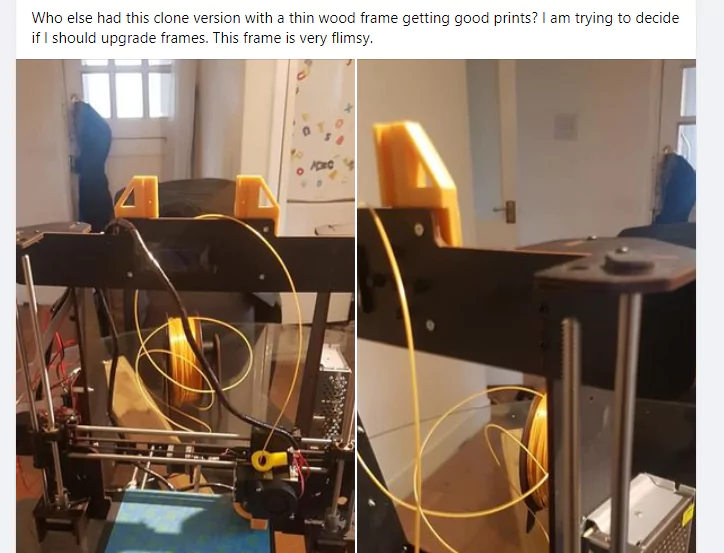 This means that if you want your Anet A8 to last, you'll need to be extra careful with it – and that's not always easy when you're dealing with delicate electronics.
All in all, the Anet A8 seems to be a decent entry-level printer – but it's not without its flaws. If you're considering buying one, make sure you do your research and read as many reviews as possible before making a decision. That way, you can be sure you're getting the best possible product for your needs.
Lifehacks When Using Anet A8
There are a few simple life hacks that can make using this printer even easier, and today we're going to share some of our favorites with you.
TOP SALES! The best laser head for your 3D printer / CNC machine / engraving frame.
Here are our top three Anet A lifehacks:
The first lifehack is all about saving time when it comes to leveling your bed. Rather than fiddling around with those little knobs, try this method instead: take a sheet of paper and place it under your extruder nozzle. Slowly lower the nozzle until it just barely touches the paper, then mark where the nozzle is touching with a pencil. Now move the paper until it's under one of the bed's adjustment screws, and turn the screw until the mark you made is in the center of the adjusting screw. Repeat this process for all four corners of your bed and you'll be done in no time!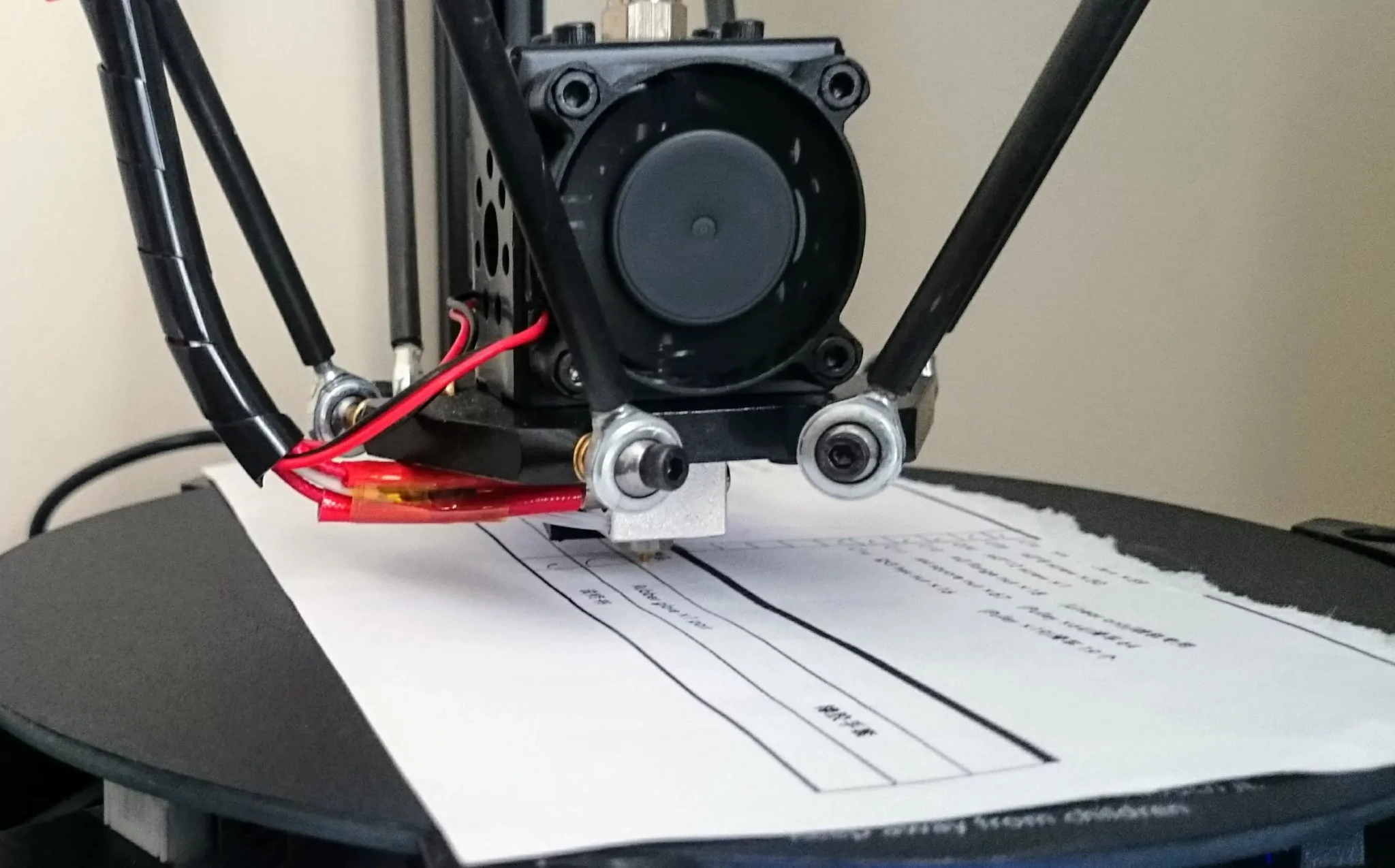 The second lifehack is a quick tip for improving your prints' quality. If you notice that your prints are coming out a bit stringy or with lots of little bumps, try increasing your extrusion temperature by a few degrees. This will help to improve the flow of your plastic and give you smoother, higher-quality prints.
Another is a simple way to make sure that your filament doesn't run out in the middle of a print job. Instead of relying on the printer's control panel to tell you how much filament you have left, go ahead and weigh your spool before you start printing. That way, you'll know exactly how much filament you have and can avoid any nasty surprises!
We hope you enjoyed these lifehacks and that they help you get the most out of your printer. Do you have any favorite Anet A8 hacks of your own? Share them with us in the comments section!
Advantages
Availability of a heated platform.
High operating speed of the device.
Wide range of supported consumables.
Easy interface.
The Anet A8 print area is 220x220x240 mm.
Manual
Basic Software
Download simple 3D printer software (slicer):
Test models for printing on Anet A8 3D Printer
Calibration check and first print model.
XYZ 20mm Calibration Cube
This is a simple calibration test cube for your 3D printer.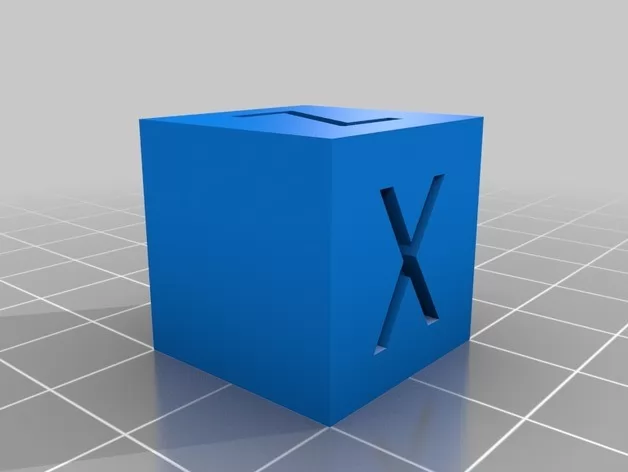 https://www.thingiverse.com/thing:1278865
Cali Cat
Cali Cat is designed to be the purrfect initial calibration and benchmarking print.
https://www.thingiverse.com/thing:1545913
Two towers
Ultrafast and economical stringing test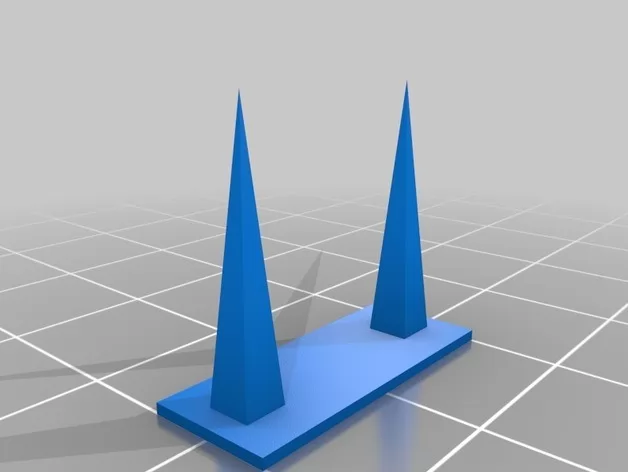 https://www.thingiverse.com/thing:2219103
Fast full test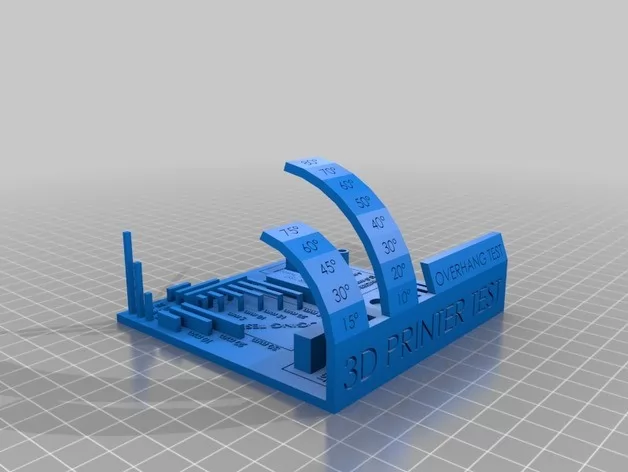 https://www.thingiverse.com/thing:2656594
Settings for 3D printing
Basic settings for printing with various filament.
Final printer settings depend on model and filament!
PLA
Nozzle temperature – 200℃
Bed temperature – 60℃
Start speed – 20 mm/s
Printing speed – 60 mm/s
Fan – 100%
ABS
Nozzle temperature – 230℃
Bed temperature – 100℃
Start speed – 20 mm/s
Printing speed – 40 mm/s
Fan – 0%
Raft
PETG
Nozzle temperature – 235℃
Bed temperature – 70℃
Start speed – 20 mm/s
Printing speed – 60 mm/s
Fan – 80%