Anet A4
Short specifications
FDM(Fused Deposition Modeling)
200x200x210 printing size
100 mm / s
1.75mm Photopolymer resin
Hotbed 250 ℃
1 Nozzle 0.4mm, max 250℃
Additional information
| | |
| --- | --- |
| Type 3d printer | Home |
| Brand | Shenzhen Anet Technology Co Ltd |
| Technology | Fused Deposition Modeling (FDM / FFF) |
| Сountry | China |
| Site | |
| Filament diameter | 1.75 |
| Material | Photopolymer resin |
| Speed | 100 mm / s |
| Nozzle quantity | 1 |
| Nozzle Diameter | 1.75 |
| Nozzle Temperature | 250 |
| Area Size | 200x200x210 |
| Bed | Heated |
| Hotbed Temperature | 100 |
| File Format | STL, OBJ, JPG |
| Work | USB, Card Reader |
| Addittional | LCD Screen, USB, Card Reader |
Description
Precision Meets Affordability: Black Friday Deals at Endurance Lasers – Engrave with up to 70% Off!!!
Anet A4: Affordable and Easy to Use 3D Printer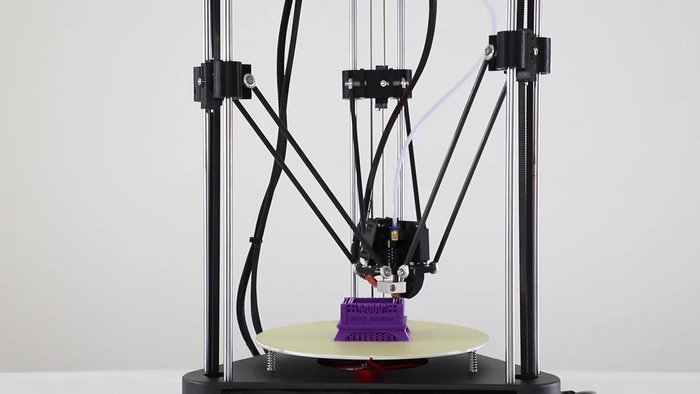 If you're looking for a quality 3D printer that is both affordable and easy to use, the Anet A4 is a great option. This printer has been winning over fans with its high-resolution prints and impressive build volume. In this review, we'll take a closer look at the features that make the Anet A4 stand out from the competition.
Key Features
One of the things that make the Anet A4 a great budget-friendly option is its price. At just under $200, it's one of the most affordable printers on the market. But don't let the low price tag fool you, this printer is capable of producing high-quality prints. The print quality is comparable to that of more expensive printers, making it a great value for your money.
Another reason to consider the Anet A4 is its large build volume. With a build area of 220 x 220 x 250mm, it's able to handle larger prints than many other budget-friendly options. This makes it a great choice for anyone who needs to be able to print larger objects.
It can be used to print three-dimensional objects from a variety of materials including plastics, metals, and composites.
The printer comes with an LCD screen and SD card reader which makes it easy to operate.
It has a heated bed which helps to improve the quality of prints.
The machine is relatively quiet when operating making it ideal for use in places where noise or distraction isn't required.
Reviews of Anet A4

Positive Reviews of Anet A4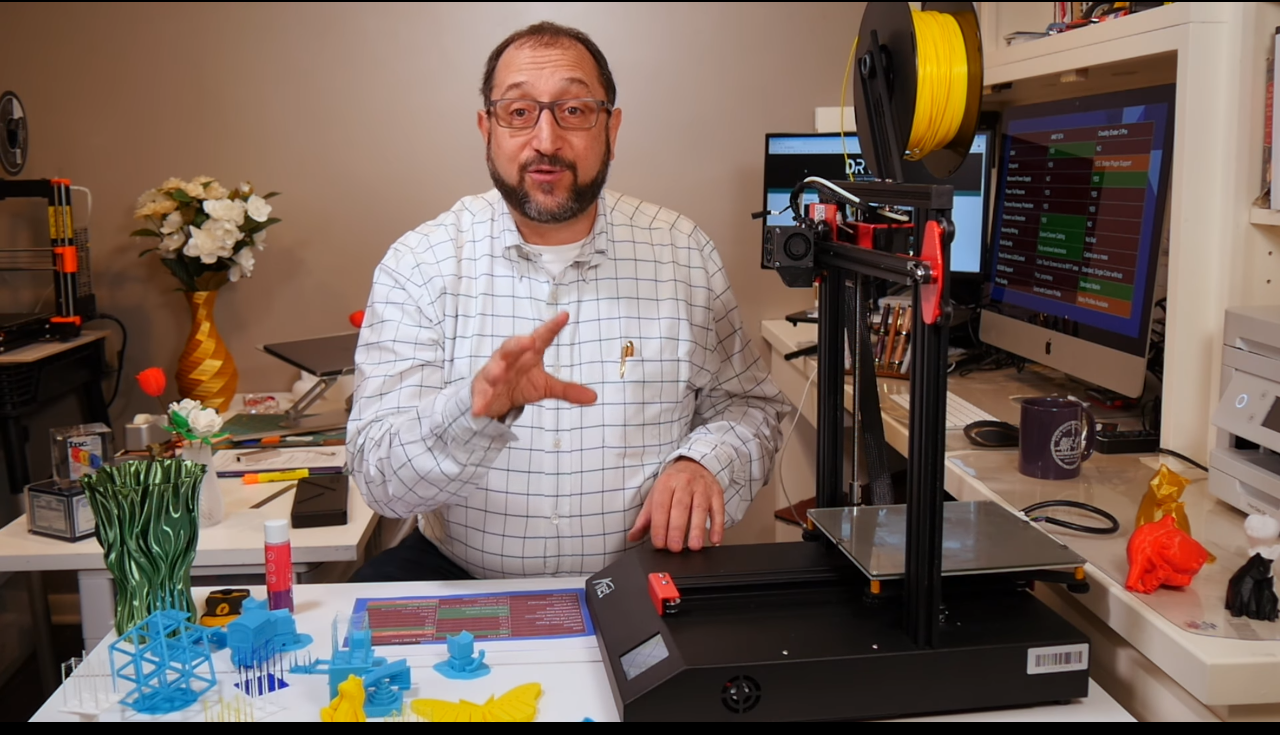 Negative Reviews
ALL3DP in their review concerning this 3D printer says that it has a lot of inconsistency. Its surfaces vary, some have thick surfaces while others have thin surfaces. They added that it produces prints that have thick stringing lines in almost all the projections.
Ken B. bought Anet A4 on Amazon, and in his review, he says that he is so disappointed with the printer. He said that it was not compatible with his Repetier-Host and so he had to update it and in the process, it affected his devices instead leading to a big unprecedented loss.
The-Gadgeteer after an experience with Anet A4 says that the setup guidelines and instructions are absolutely horrible and incomprehensible. They added that the customer service is discouraging and demotivating. Further, they add that it does not go along with the third-party alternative such as OctoPrint and also that the unit cannot be upgraded.
10 Lifehacks When Using Anet A4 3D Printer
If you want to use your Anet A4 effectively, there are a few life hacks you should know. By following these simple tips, you'll be able to get the most out of your printer and avoid many common mistakes.
Here are the top ten life hacks for using an Anet A4:
Always use high-quality filament. Cheap filament will cause problems with your prints, so it's worth spending a little extra to get good quality filament. You can find good-quality filaments at most major retailers.
Make sure your printer is level. An unleveled printer will cause issues with your prints, so take the time to level it before each print. The best way to do this is to use a self-leveling platform.
Use supports for large prints. If you're printing something that's larger than the build area of your printer, you'll need to use supports. Supports help to prevent your print from collapsing and ruining your print.
Be careful with overhanging parts. Parts of your print that hang over the edge of the build area can cause problems with your print, so be careful when designing your prints.
Use a brim or raft for small prints. Small prints can be difficult to remove from the build plate, so it's often helpful to use a brim or raft. This will help to keep your print attached to the build plate and make it easier to remove.
Use the right settings for your material. Different materials require different printing settings, so make sure you're using the correct settings for your material. You can find these settings in the user manual for your printer.
Clean your build plate before each print. A clean build plate will help to ensure that your prints stick to the build plate and don't warp or curl. You can clean your build plate with isopropyl alcohol or a similar cleaning solution.
Don't forget to calibrate your printer. Calibrating your printer helps to ensure that your prints are accurate and of high quality. You can find instructions for how to calibrate your printer in the user manual.
Check for software updates regularly. Anet frequently releases software updates for their printers, so it's important to check for updates regularly. You can find the latest software updates on the Anet website.
Join the Anet community. The Anet community is a great resource for finding answers to your questions and getting help with your printer. You can join the community by visiting the Anet website and signing up for an account.
By following these simple tips, you'll be able to get the most out of your Anet A4 printer and avoid many common mistakes. With a little bit of care and attention, you'll be able to produce high-quality prints that you can be proud of.
Black Friday Brilliance: Top Laser Heads on Sale!
Manual
Basic Software
Download simple 3D printer software (slicer):
Test models for printing on Anet A4 3D Printer
Calibration check and first print model.
XYZ 20mm Calibration Cube
This is a simple calibration test cube for your 3D printer.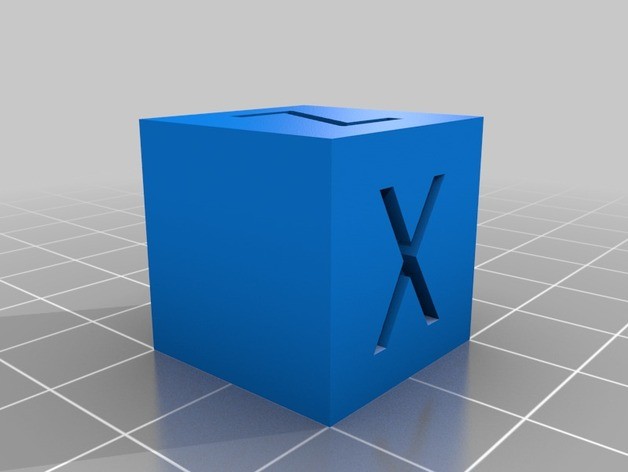 https://www.thingiverse.com/thing:1278865
Cali Cat
Cali Cat is designed to be the purrfect initial calibration and benchmarking print.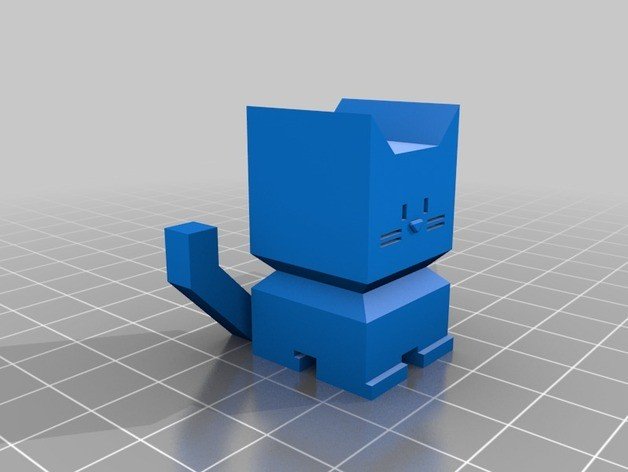 https://www.thingiverse.com/thing:1545913
Two towers
Ultrafast and economical stringing test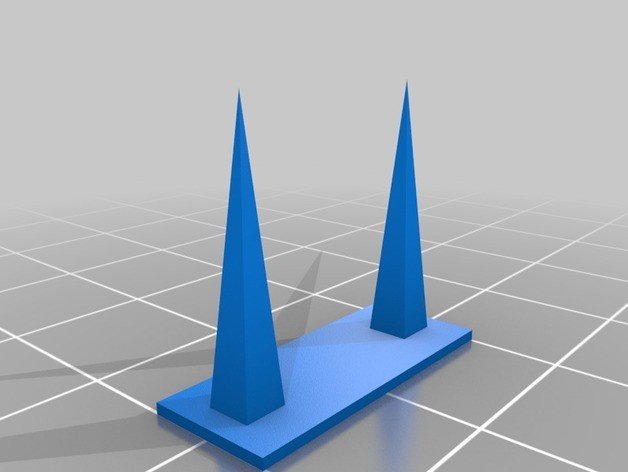 https://www.thingiverse.com/thing:2219103
Fast full test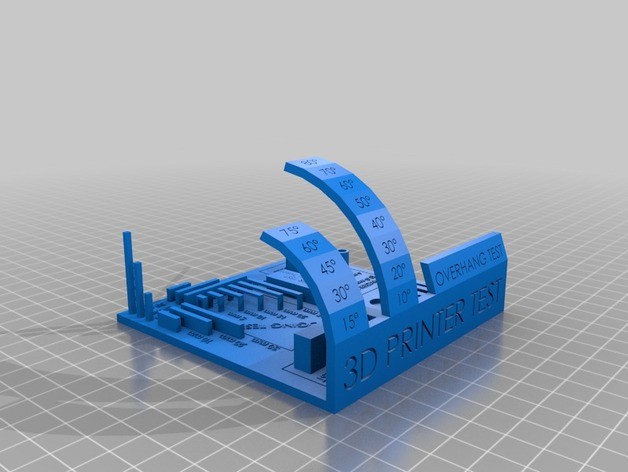 https://www.thingiverse.com/thing:2656594
Settings for 3D printing
Basic settings for printing with various filament.
Final printer settings depend on model and filament!
PLA
Nozzle temperature – 200℃
Bed temperature – 60℃
Start speed – 20 mm/s
Printing speed – 60 mm/s
Fan – 100%
ABS
Nozzle temperature – 230℃
Bed temperature – 100℃
Start speed – 20 mm/s
Printing speed – 40 mm/s
Fan – 0%
Raft
PETG
Nozzle temperature – 235℃
Bed temperature – 70℃
Start speed – 20 mm/s
Printing speed – 60 mm/s
Fan – 80%