Did you consider to turn your 3D printer or CNC machine into a powerful and portable laser engraving or cutting machine? In 2015 Endurance invented a way to convert your 3D printer or CNC router into a cutting or the engraving machine with an Endurance diode laser add-on. The Endurance laser is the best upgrade for your existing 3D printer or CNC. Add to your 3D printing machine and ultimate ability to cut and engrave. With a 3.5 watt Endurance diode laser you can engrave faster and cut deeper such materials like plywood, wood, acrylic, cardboard, hardboard, felt, leather, plastic (ABS, PLA) and many more. The 3.5 watt (3500 mW) diode laser is a powerful and advanced laser to upgrade your 3D printer or CNC router with and is able to create beautiful engravings and laser cuts. It is very easy to install and does not require any special knowledge. It can be installed on almost any 3D printer or CNC mill. If you have any issues during installation or operation, we are always available to lend a hand. We provide an ultimate customer and after-sales support! With our laser, you can engrave and cut a variety of materials such as plywood / wood acrylic PLA / ABS felt / fabric / fiber cloth / leather paper / cardboard hardboard / MDF stone glass painted aluminium and some others
Laser Type Nichia diode Laser Optical Peak Power Output (Impulse) 3500mW ± 10% Laser Optical Average Power Output (CW) 3000mW ± 10% Focal Range for 3 element lens 5-8 cm (flexible) Focal Length 2-10 cm (variable) for 3 element lens | 2-10 mm (variable) for G2 lens Laser Wavelength 445 nm Lens Type 3 element long focal lens / G2 short focal lens / G7 / G8 Operation Time Tested 48-72 hours continuous Voltage 9-16V DC (step-down DC/DC converter available upon request) Current 2-3 Amps Cooling Active air blowing Mount Universal Installation Process Full guidance Minimum Laser Beam (Spot) Size 0.15 mm (150 uM) (65x130 microns) Power adjustment Additional wire TTL/PWM control (3.5-12V) Laser Dimensions (W x L x H) 40 x 95 x 40 mm (1.5 x 3.75 x 1.5)'' Laser Weight 150 g (1/3'' lbs) Laser Driver Build-in Lifetime 10 000 hours Maintanance Is not required
Everything that you need to know about Endurance accessories. Gogglesalways wear red or green goggles when you operate the laser. Remember Endurance lasers are class 4 item and must never be aimed in any live specie. G2 lensshort focal lens with focal range 2-10 mm (1/10 - 2/5'') a necessary accessory for laser cutting or laser engraving on metals. Endurance MO1 PCBan electronic board that allows feed the laser from external power supply (needed when your main board does not have enough power output) Laser connectorsvariety of a different wires and connectors that will be useful when you plug the laser to your board. Laser mountsaluminum mounts that will help you to hook the laser to you machine. 4 types with M3 screws: L, П, I, T. Laser actuatora Z axis actuator that will help to change laser position on Z axis. Is a good option for XY plotters with no Z-axis mechanism. AC/DC 12V5Aan additional power supply for Endurance lasers. AC/DC 12V1Aan additional power supply for 10 watt laser fans. Step down DC/DC convertera DC/DC converter that decreases the voltage down to required 12V for Endurance lasers. Endurance laser boxis a nice gadget (add-on) for your laser module to measure incoming voltage, outcoming voltage and current on a laser diode, laser driver module, Endurance MO1 PCB, temperature sensor and Arduino board for changing laser power. Arduino board with an Endurance sketchallows changing laser power (duty ratio) and a frequency of the laser. Can change the laser into impulsive mode. Temperature sensoradditional temperature sensor for monitoring of a laser temperature. Voltmeteradditional voltmeter for measuring incoming voltage. Voltmeter & ammeteradditional voltmeter & ammeter for measuring outcoming voltage and current that goes to the laser diode. DIY checking pin kita full it that will help you to check pins on your board, laser power, etc. Air pumplaser addition that allows blowing the air to the place of laser cutting / laser engraving. Increases speed of a laser cutting up to 50% and reduce charring. TEC modulePeltier cooling system for better laser cooling (increases power up to 10%).
The 3.5 watt (3500 MW) diode laser is very easy to install on almost any 3D printer or CNC machine using compatible mounts for the Prusa i3, X-Carve, Creality3D CR - 10, Wanhao Duplicator i3, Ultimaker, RepRap, Magnum, Prism, Makerbot Cube, Picasso, Hercules, SolidDoodle, Original Prusa i3 MK2, BCN3D SIGMA, Form 2, PowerSpec 3D Pro, ORD Bot Hadron, Zortrax M200, Kossel, FlashForge Creator Pro, CEL Robox, FDM and others. If you have a printer not listed, please contact us and we will make a custom mount for you. Our lasers are very easy to operate using standard software and run on the existing 9-16 Volts of your printer or router. In order to create a laser engraving or a laser cut with our 3.5 watt laser all you need to do is put the piece you want to cut or engrave onto the worktop. Just convert a jpeg image into a vector image and then convert it into g-code. Use software like T2 laser or Inkscape + plugins to create a g-code you need. Start the machine and enjoy watching it do its job. If you have any questions we will be happy to assist you any time. Just contact us via email or on our Facebook page. A 3.5 watt laser can cut up to 3-4mm of wood and plywood. Laser cutting full guidance Full guidance how to connect lasers Guidance how to run Inkscape Laser Plugin Useful videos Create a g-code using Endurance line shading plug-in for Inkscape. Create a g-code using JTech Photonics & Endurance G-code plug-ins for Inkscape. Prepare a photo for laser engraving using Endurance line shading plug-in for Inkscape. Create a g-code using T2Laser software. CNCC LaserAxe full video guidance. How to create a g-code for laser cutting of a 3D model. Convert any 3D model into slices. How to create seals and stamps in Inkscape.
The 3.5 is great. Hope
The 3.5 is great. Hope to go even bigger soo
James whitlock
hello everyone, not knowing anything
hello everyone, not knowing anything about laser I found myself in a YouTube movie of the Endurance Laser
I was immediately involved in the clarity of the descriptions and
In the end I chose a 3.5 watts although it is at the hobby level I regretted not taking at least an 8 watts ; anyway to start it's okay so
it was a great choice: I thank George for his patience and for his help always timely and very useful. Congratulations
Oriano Ghigna
Oriano Maurizio Ghigna
I recently purchased the 3.5W
I recently purchased the 3.5W Laser integrated with the DIY Engraver from Endurance, to replace a slow 200mW Toy from China. After 100+ Engravings, i can say that overall Engraving Time on Wood improved up to 10 Times, compared to my old Laser. Quality of the Engravings is very good, assuming proper focusing of the Laser Beam. I did not try to engrave Stone yet, but i am pretty sure it will work, but i plan to buy a more powerful Module/Engraver from Endurance later on, for advanced Purposes.
Markus
My 3.5W Endurance laser arrived
My 3.5W Endurance laser arrived yesterday. Just like plug and play. George was very patient and professional with all my inquiries. I'm a newbie in this area and with the videos and George's help it almost looked like I knew what I was doing. I'll be back when I'm ready for a 10W!
Thanks George!
Gregory Sandidge
The price performance ratio of
The price performance ratio of the laser is very good. I had a bit of a difficulty to get is started, because the documentation is a bit shallow, but George replied very fast to all questions and even created a small tutorial video for the first setup.
I highly recommend Georges's products and his support.
Dr. K
Endurance 3.5 Watt Laser
Endurance 3.5 Watt Laser
This is a 5 Star Laser Diode, its very easy to install on any machine having tried it both on my Prusa A8 3D printer and my MPCNC homebuilt CNC machine.
My current project was using the Laser Diode to cut 3mm – 3.4mm Plywood, this laser has no issues cutting through this material in several passes.
If you are looking for a simple laser to setup for cutting wood under 3mm thick this is the laser for you, it also cuts through 1 mm Balsa wood in 1 pass, so this laser would be great for model makers and hobbiest, my current use will be for model ship building.
Also the support and communication from George is very good answering any question I had.
Kane
Kane
You may cut and engrave using this diode laser
Material Laser cutting (3-25 passes to cut), average speed (50 - 150) in g-code Laser engraving (speed ~150-250) Wood / Plywood 3-5 mm + Acrylic 2-3 mm + PLA 2-3 mm + ABS 2-3 mm + PVC 2-3 mm + Felt + + Fabric + + Paper + + Cardboard + + Hardboard + + Glass - + Stone - + Aluminum (painted and anodized) - - Ceramics - -

О товаре
Диодный лазер Endurance 3,5 Вт (3500 мВт). Твердотельный лазер (лазерный блок) для 3D-принтера или станка с ЧПУ (роутера). Диодный лазер 3,5 Вт (3500 мВт) – это мощный усовершенствованный лазер, который расширит возможности вашего 3D-принтера или станка с ЧПУ и позволит создавать изделия с красивой гравировкой и резными деталями. Подходит для работы с фанерой, деревом, акрилом, PLA и ABS пластиком, войлоком, ДВП, камнем, стеклом, кожей.
Источник питания
Лазер мощностью 3,5 Вт требует напряжения 9-16 В. Для работы с напряжением 24 В необходим дополнительный понижающий преобразователь (доступен при оформлении заказа). Подробнее о полезных аксессуарах.
Купить усовершенствованный лазер мощностью 3,5 Вт (3500 мВт) уже сегодня
Купить усовершенствованный лазер мощностью 3,5 Вт (3500 мВт) уже сегодня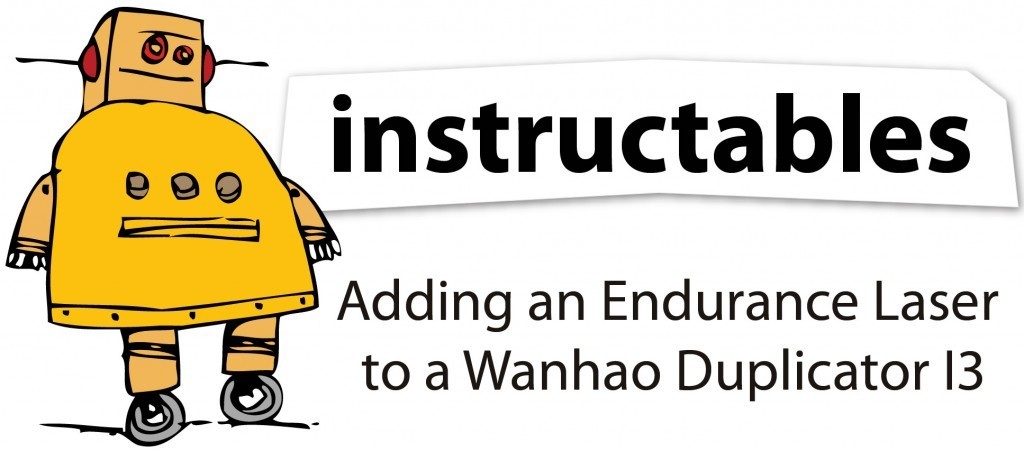 Наши клиенты творят и делятся результатом
Работы Грега и Гленды Сэндидж и Дэйва Хоскинса
Работы Маркуса Кребса
Что входит в комплект?
В посылке будет всё, что вам нужно.
Почему наши клиенты выбирают лазеры 3,5 Вт и довольны покупкой?
Мы помогаем с установкой оборудования.
Мы обеспечиваем квалифицированное сервисное обслуживание.
Лазер 3,5 Вт полностью готов к работе. Пайка не требуется.
Срок доставки от 8 часов. Все системы формируются индивидуально под заказ.
Бессрочная гарантия. Мы всегда готовы помочь.
Мы предоставляем видеоинструкции и руководства пользователя.
Лазерная гравировка лично для вас и для вашего бизнеса
Преимущества наших лазеров
Все лазеры собраны в России и протестированы в США.
Надежность. Гарантированная продолжительность непрерывной работы 48 – 72 часа.
Соответствие реальной и заявленной выходной мощности, в отличие от многих китайских аналогов.
Лазер мощностью 3,5 Вт режет дерево и фанеру, МДФ, бальзу, войлок, ткань, акрил, кожу.
Лазер мощностью 3,5 Вт делает гравировку на коже, акриле, пластмассе, фанере, дереве, стекле, камне.
Почему наши клиенты покупают лазеры и гравировальные станки от Endurance
Купить усовершенствованный лазер 3,5 Вт (3500 мВт) сегодня
Появились вопросы по лазерному блоку 3,5 Вт?
Наши клиенты творят и делятся результатом
Contest Gallery – Best Endurance Photo Maker (winners announcement)
Best Endurance Photo Maker Competition (Winners are announced)
Мы ставим эксперименты и показываем вам, что получилось
Ключевые слова: твердотельный лазер, полупроводниковый лазер, диодный лазер, 3D-принтер, станок с ЧПУ, фанера, акрил, PLA / ABS пластик, войлок, ДВП, камень, стекло, приспособление, аксессуар, дополнение, модернизация, 3d-принтер, фрезерный станок с ЧПУ.
Ключевые понятия: расширение возможностей, творчество, гравировка, резка, полупроводниковый лазер, твердотельный, усовершенствование 3D-принтера, усовершенствование станка с ЧПУ.
If you have any questions or concerns, please let us know, post your question here:
Ask your question
Share your opinion and evaluate the product