Please note, all video material are available for Endurance customers at any time.
Due to some reasons we removed our video from official channel, but if you want to watch some of them, just email to George Fomitchev gf@EnduranceRobots.com and we will be able to help you!
Plastic and acylic laser cutting with diode lasers
Endurance equipment for laser cutting and engraving is an excellent tool for work with acrylic.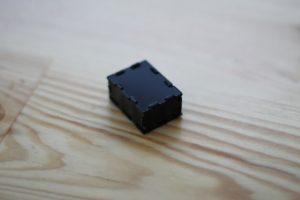 The laser radiation of the Endurance semiconductor (diode) lasers melts the upper layer of the processed material, which allows to engrave or cut samples of acrylic, plastic and rubber up to 10 mm thick. With Endurance lasers you can set up business for making various souvenirs, seals, stamps, and facsimiles, and engraving various items, such as: pendants, flash drives, pens, cell phones, tablets, etc.
You can buy ready-made sets of equipment for laser cutting and engraving on our site EnduranceLasers.com There you can also find a video instruction for installing a semiconductor (diode) laser on your CNC machine or 3D printer and a video on the technology of making seals, stamps, facsimile. Installation of Endurance lasers does not take much time and does not require special knowledge.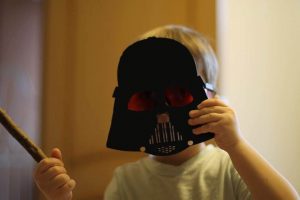 The laser cutting process can be quite time consuming. For practical and fast cutting of acrylic, Endurance recommends semiconductor (diode) lasers with the output of 3.5 W or higher. The use of lasers with higher power will significantly reduce the time of cutting or engraving and allow cutting thicker samples.
A laser cutter based on Endurance semiconductor (diode) lasers will become an indispensable assistant for performance of fine work. The laser beam focusing accuracy of 0.1 mm allows cutting out details of any complexity. What is important, the edges of the workpiece after cutting are smooth and do not require additional finishing.
Please, remember that direct or reflected laser radiation is dangerous for your eyes and might damage your vision. We strongly recommend the use of safety goggles.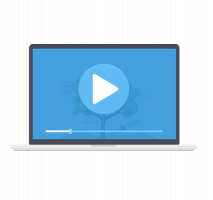 Video available upon request. Just email to gf@EnduranceRobots.com or text: +79162254302 [whatsapp, viber, telegram, wechat]
Enjoyed the video on our YouTube channel? Like what we do?
Subscribe on our Youtube channel and do not miss our news and guidance.

If you are not able to watch our video – let us know. All video are free for Endurance customers. We have more than 500 video guidance and tutorials.
Lasers and engravers made by Endurance.
Why do our customers buy lasers and engraving machines from us?
+ Ability to choose the right laser or engraving machine. We help to qualify customer needs by phone / email / facebook messenger / telegram / whatsapp / viber.
+ We provide qualified after-sales service.
+ Our lasers and engraving machines are fully assembled and ready to go.
+ Delivery time from 24 hours. All systems built to order.
+ Lifetime warranty.
+ We provide with video tutorials and guidance.
Laser engraving for yourself and for your business.
Advantages of our lasers
+ Assembled in the USA.
+ Reliable. The guaranteed duration of continuous operation is 48 hours.
+ True continuous power output as advertised – unlike many Chinese analogues.
+ All our lasers cut plywood, felt, fabric, acrylic, leather.
+ All our lasers can engrave on leather, acrylic, plastic, plywood, wood.
+ Lasers with an output of 5.6W, 8W can engrave on anodized and painted aluminum, glass, or stone.
Parameters for laser cutting using 5.6W Endurance laser.
Regular long focal lens with focal range 2-10 cm (1-4'')
| | | |
| --- | --- | --- |
| Plywood width | Speed | Repeats |
| 2 mm (1/12'') | 3000 | 10 |
| 3 mm (1/8'') | 8000 | 30 |
| 4 mm (1/6'') | 500 | 10 |
Short focal lens G2 with focal range 5 mm (1/5'')
| | | |
| --- | --- | --- |
| Plywood width | Speed | Repeats |
| 2 mm (1/12'') | 3000 | 8 |
| 3 mm (1/8'') | 1400 | 10 |
| 4 mm (1/6'') | 500 | 10 |
| 5 mm (1/5'') | 550 | 20 |
Buy powerful solid-state laser from Endurance!
Follow us in social media
Please share with your friends