I know that many of you dreamed to look inside the laser diode.
Today I made a few images of that.
This is NICHIA NUBM44 / NUBM47.
We use 1000X digital zoom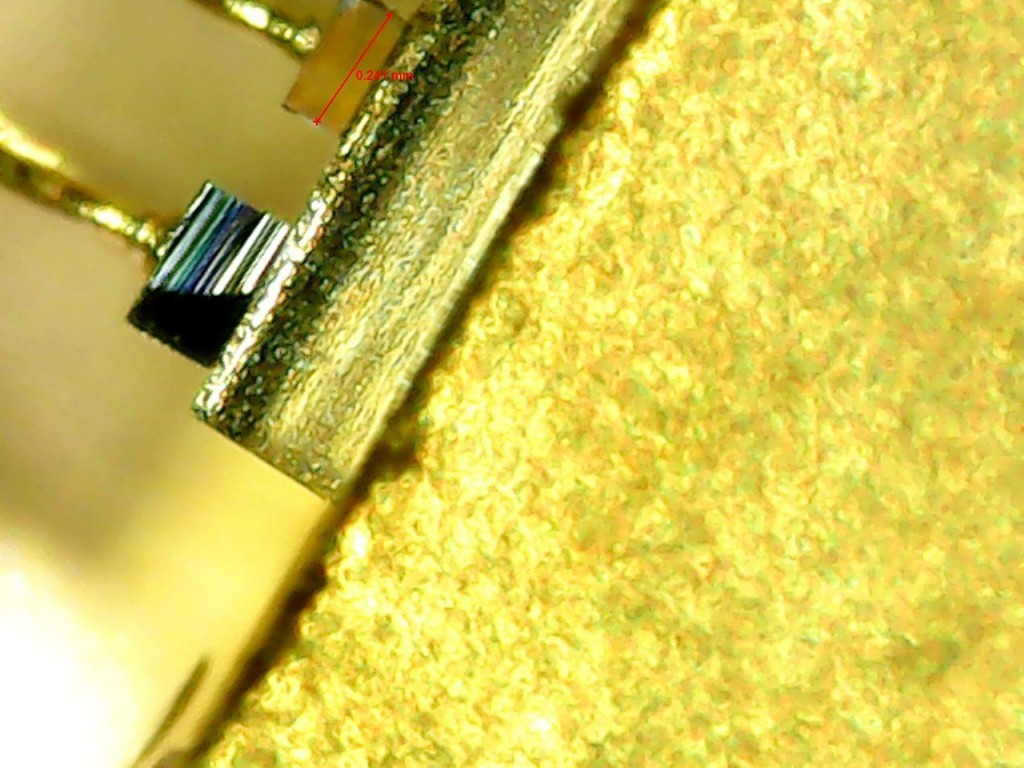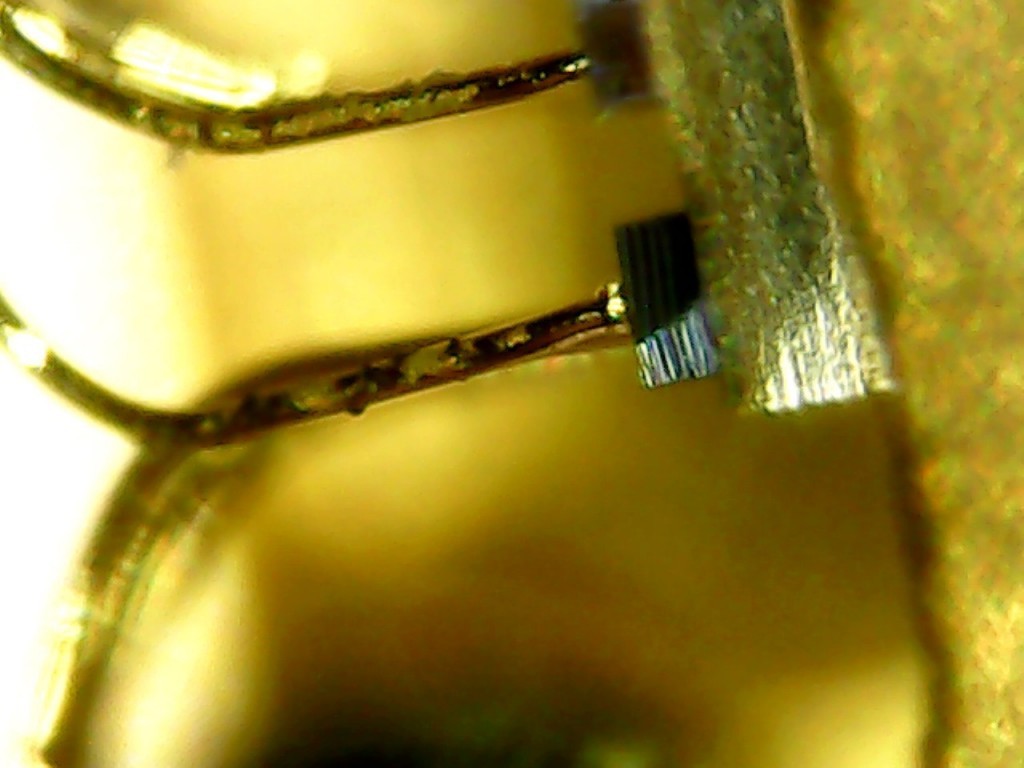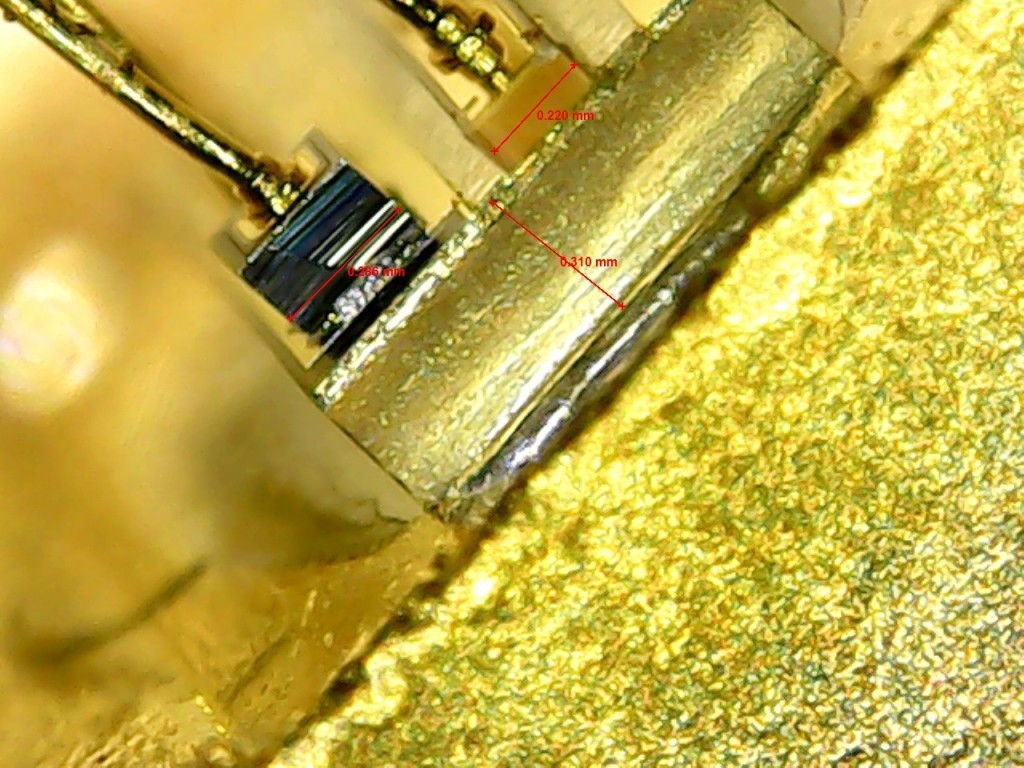 The diode with weak light. Currupted crystal.

Anode wiring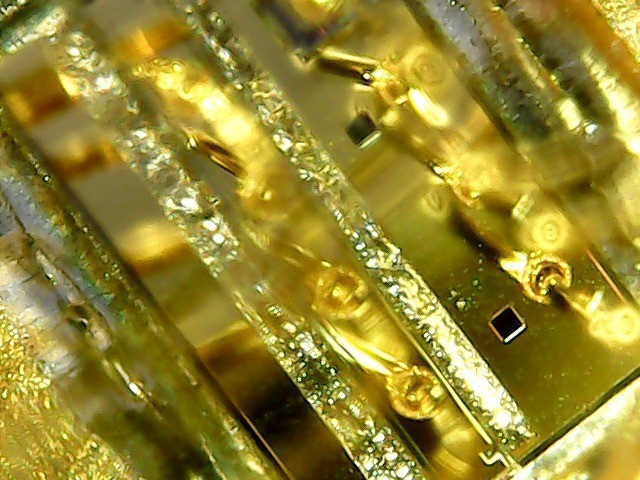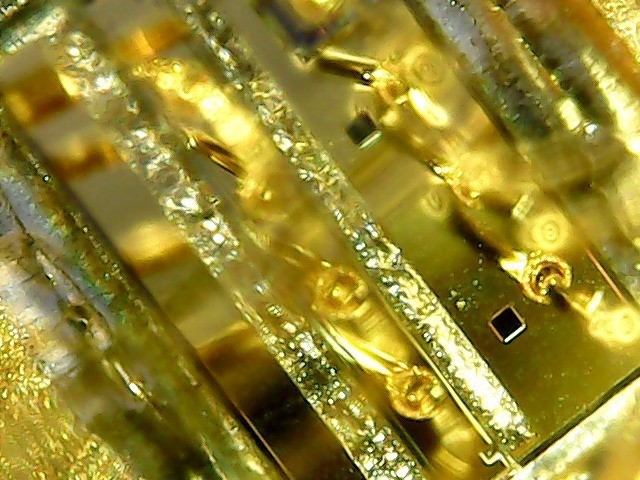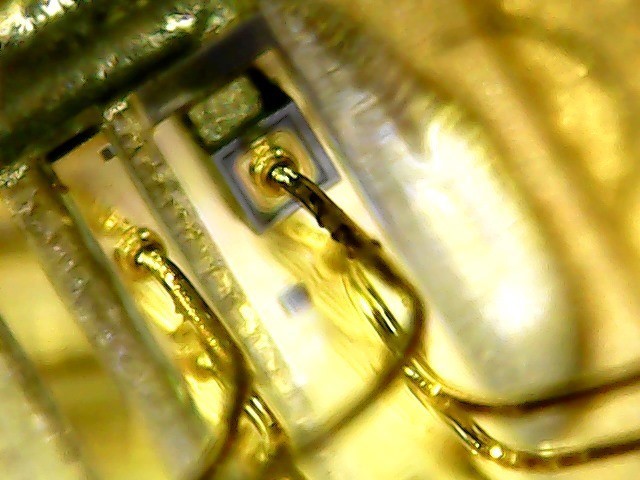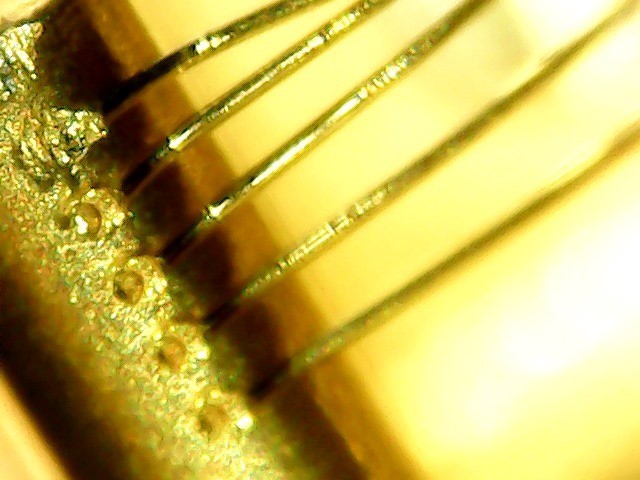 Connecting wires to the crystal (top view)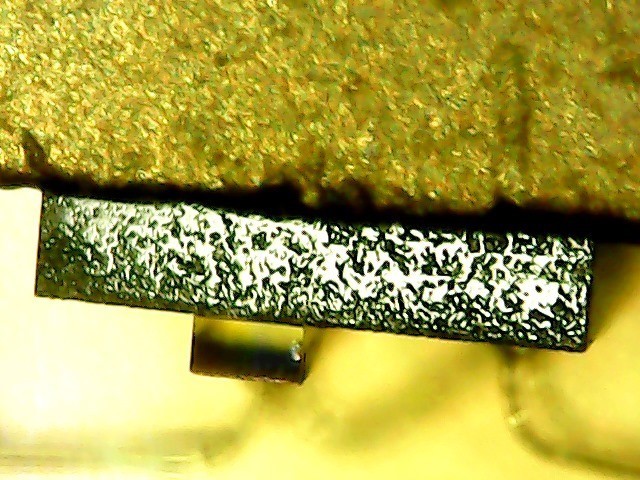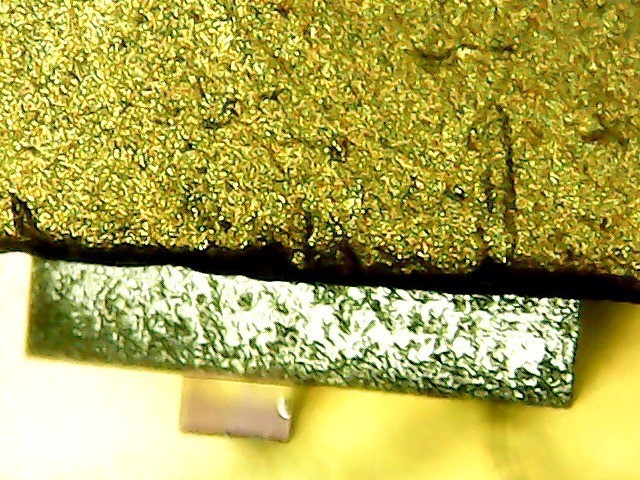 3 layers: laser diode structure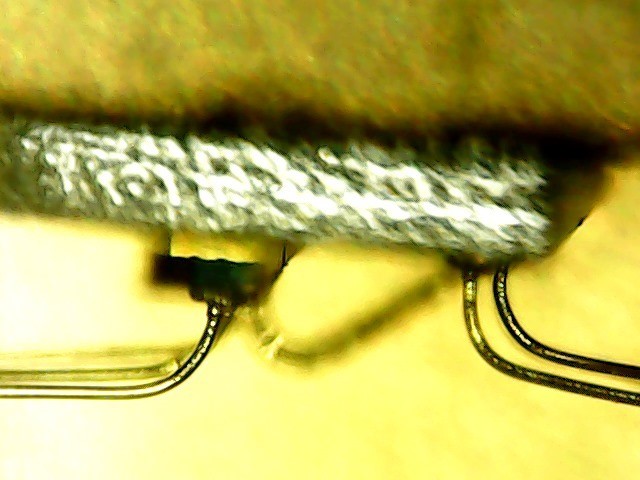 Wires to the crystal.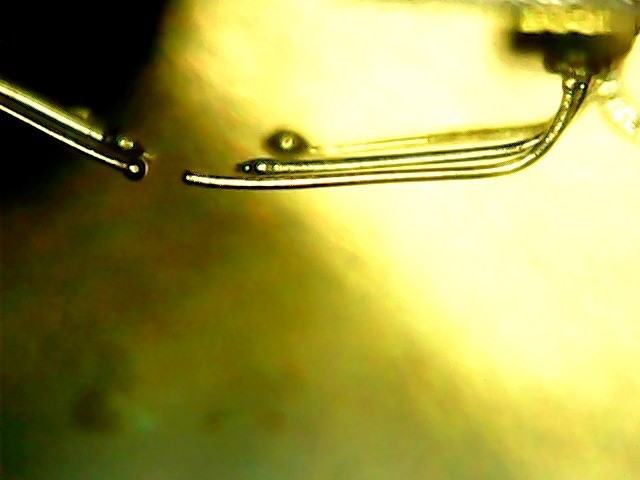 Burnerd wires.

Sizes of the laser diode.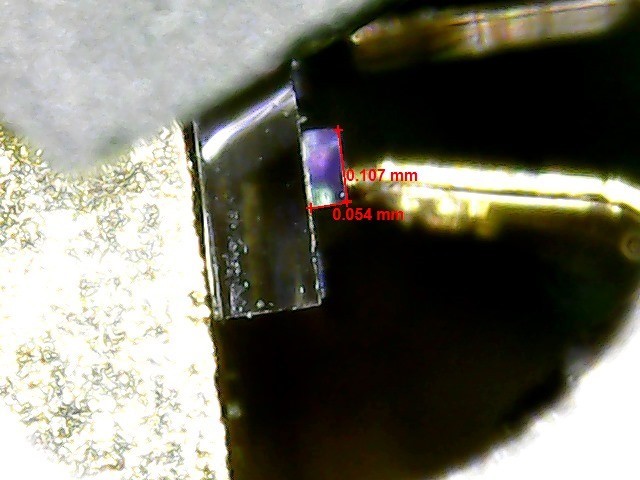 Size of emitting laser spot.