Please note, all video material are available for Endurance customers at any time.
Due to some reasons we removed our video from official channel, but if you want to watch some of them, just email to George Fomitchev gf@EnduranceRobots.com and we will be able to help you!
Laser engraving on a metal using diode lasers
The Endurance Company offers equipment for laser engraving on samples of painted or anodized aluminum. Thanks to Endurance semiconductor (diode) lasers, you can make marks or memorable inscriptions, engrave various logos or images on your personal items and other things.
To engrave on the surface of painted aluminum, the nominal laser output power should be not less than 3.5 W. To engrave on anodized aluminum, 5.6W or 8W Endurance lasers are recommended.
To engrave on other metal samples, Endurance specialists propose to use electrolysis or electric engraving with the help of graphite pencil.
Examples of engraving on metal samples can be found on our website: EnduranceLasers.com in the section "Video instructions".
For laser engraving you need to install a semiconductor (diode) Endurance laser on a CNC machine or 3D printer. To know more about this not complicated process go to the video instruction section on our website.
Please remember that a direct or reflected laser radiation is dangerous for your eyes and can damage your vision. We strongly recommend that you wear safety goggles when working with laser equipment. Do not look at laser radiation without protection.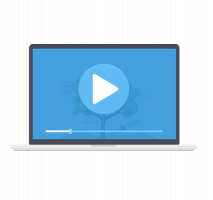 Video available upon request. Just email to gf@EnduranceRobots.com or text: +79162254302 [whatsapp, viber, telegram, wechat]
Enjoyed the video on our YouTube channel? Like what we do?
Subscribe on our Youtube channel and do not miss our news and guidance.

If you are not able to watch our video – let us know. All video are free for Endurance customers. We have more than 500 video guidance and tutorials.
Lasers and engravers made by Endurance.
Why do our customers buy lasers and engraving machines from us?
+ Ability to choose the right laser or engraving machine. We help to qualify customer needs by phone / email / facebook messenger / telegram / whatsapp / viber.
+ We provide qualified after-sales service.
+ Our lasers and engraving machines are fully assembled and ready to go.
+ Delivery time from 24 hours. All systems built to order.
+ Lifetime warranty.
+ We provide with video tutorials and guidance.
Laser engraving for yourself and for your business.
Advantages of our lasers
+ Assembled in the USA.
+ Reliable. The guaranteed duration of continuous operation is 48 hours.
+ True continuous power output as advertised – unlike many Chinese analogues.
+ All our lasers cut plywood, felt, fabric, acrylic, leather.
+ All our lasers can engrave on leather, acrylic, plastic, plywood, wood.
+ Lasers with an output of 5.6W, 8W can engrave on anodized and painted aluminum, glass, or stone.
Buy powerful solid-state laser from Endurance!
Share with your friends