Endurance presents a laser add-on box.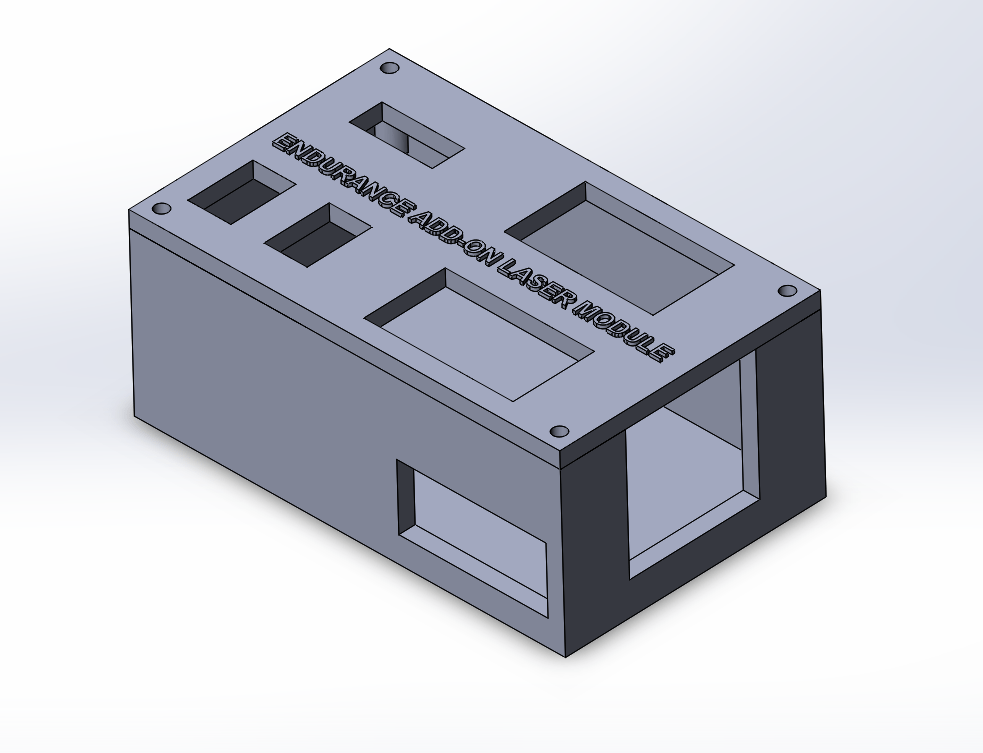 The box contains:
Voltmeter and ammeter

Voltmeter and ammeter measures a real voltage and current consumption by the laser module.
This gives a picture of the power intensity and laser power.

Temperature sensor

Temperature sensor is added to the laser heat-sink and measures temperature of the outside the laser heat-sink.
Temperature outside the laser diode on a heat-sink should not be more than 55-60C (140F max)

Arduino board

Arduino board is used to setup laser power remotely (duty ratio / frequency).
Connect the Arduino board and change laser power parameters.

Endurance MO1 PCB

Endurance MO1 PCB is needed to use Arduino board.

Input voltmeter (optional)

Input voltmeter measures input voltage.
Input current gives a picture is power supply is enough for the laser. If the voltage drops then the power supply is not good enough.

2 buttons switch
Laser box schematic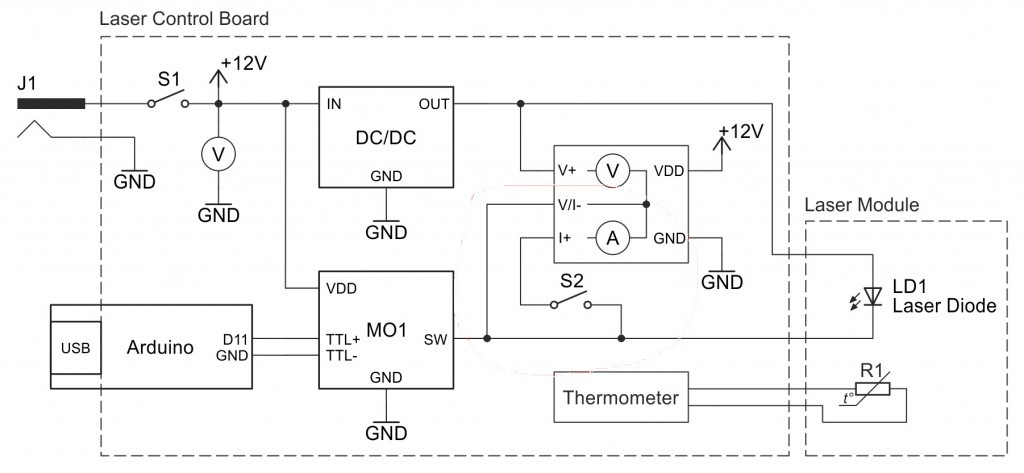 Laser box schematic Download STL file
Do you already have a laser? Get an Endurance laser box.
Assembled and ready to go – 195.95$ 145.95$* (including shipping)
Kit – 145.95$ 95.95$* (including shipping)
* Special deal is offered till George's birthday which will be on 20-th of June.
Order now