Laserbot modules
If you already have a 3D printer or CNC router, you already have a machine that will trace out gears, cogs, and enclosures over an XY plane. How about strapping a laser to your extruder or spindle and turning your printer into a laser cutter?
What is Laserbot?
Laserbot is a desktop laser cutting / engraving attachment that was developed to add a laser on any 3D printer / CNC machine / XY plotters. Lasebot can have all variety of a laser power output starting from 2.1W 445nm up to 10W high power solid-state lasers, and cooperating with its software mLaser, LaserBot can easily engrave and cut many things for you, and help you to make masterpieces from wood / plywood /acrylic.
LaseBot can be a perfect solution for engraving on leather, felt and fabric.
THE LASER HEAD WILL HELP YOU GETTING THE BEST FROM YOU PERSONAL 3D PRINTER
The Laser Head is a Class 4 laser module (up to 10000mW), enough to both engrave and cut, depending on the chosen material.
It is made out of premium Japan, European and US components and optics, each one assembled and tested for continuous operations in our Endurance laser lab.
The Laser Head features an onboard active cooling with temperature control and smoke dispersion (to prevent damages to the optics).
The Laser Head also features real time power tuning, so that you can correct the power of the output on some materials or have different levels of engraving.
It is not meant be a substitute for the Milling Head: these two can perform different tasks which cannot be achieved with the same head.
For example the Milling Head cannot engrave with the same precision an optical module can, but at the same time the Laser Head cannot cut thick materials or reflective surfaces.
The Laser Head, however is the winner when it comes to create stencils, engraving PCBs, pictures, or cutting cardboard / hardboard / wood / plywood / acrylic or balsa.
Laser Head
The Laser Head features:
Manufactured and made in US and Russia.
2 lens glass assembly (3 element lens / G2 short focal lens)
Continuous and TTL mode (PWM)
Standard G-code Compatible
Onboard Cooling for continuous operations
Optical Shock Protection shield (spring inside)
Included protection goggles.
30 days money back if you did not like the product
Adding a Laser to a 3D Printer for Laser-Exposing PCBs
One of the trickier skills for a maker to learn is how to make high-quality custom PCBs. There are a number of ways to make your own PCBs, but they have varying degrees of difficulty and quality. Toner-transfer etching and direct PCB trace milling are both common, but they're messy and take a fair amount of work.
Another method which is gaining popularity is 445 nm diode laser exposure of PCBs with special etch-resistant coatings.
If you have a concern about abilities of our laser, please let us know.
If you are not sure that our laser can cut some material or engrave on some material please submit this form
If you are not certain we can also make you a special refund condition.
It means that we can ship you the laser and you may try to cut or engrave on something and if it does not fit, you may send it back and get 100% refund.
Endurance laser design
We have 2 design modificaions: smaller (11.5 x 4 x 4 cm, weight 160 gr.) and bigger (9.5 x 7.5 x 9 cm, weight 190 gr.)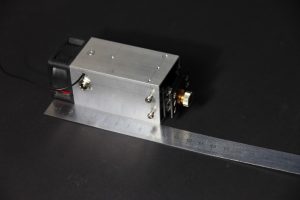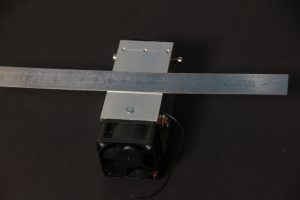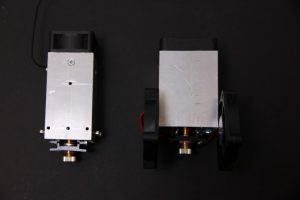 Watch about ultimate abilities of 5.6 watt and 8 watt lasers
Follow us in social media
Please share with your friends