About products
We make lasers and improve 3D printers and engraving machines by installing powerful (solid-state) diode lasers with 445 nm / 808 nm wavelength and different output capacity: 2.1W – 10W (2100 mW – 10 000 mW).
About company
Endurance is a Russian-American startup with offices in the US and in Russia.
We have sales representative in Australia.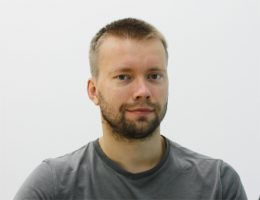 Our goal is to make laser engraving easy and comfortable and open another dimension of your 3D printers and CNC machines.
We have advanced production and perspective R&D department.
Every day we think about showing you more abilities of our lasers: how they can be used at home, small and medium business, in a workshop.
We build strong, friendly community with laser enthusiasts and makers.
All questions, comments you may post here!
Everything you need to know about the laser
Our Credo
If you have any question, a problem or you need an assistance about Endurance laser equipment – our answer is always "YES!".
We are open and follow the rule
A customer is always right! We'd better loose a money but not a face.
Follow George I Fomitchev in a social media
George I Fomitchev bio
George I Fomitchev is a successful entrepreneur, futurist, speaker on international conferences about chatbots, robotics, laser, AI, machine learning and entrepreneurship.
George is an early investor in litecoins and CEO and a founder of Endurance.
Endurance is a Russian-American startup that was established back in 2015.
Endurance makes powerful diode laser attachments for 3D printers and CNC machines with a variety of power output in the range of 2.1 watt up to 10 watt (2100 – 10000 mW) 445 nm / 808 nm and sells them world wide.
The target markets for diode lasers are: hobbyists, enthusiasts, 3D printer makers and CNC machine workers.
Endurance lasers can cut up to 10 mm of wood, plywood, acrylic and can engrave on stainless steel, copper, brass and anodized aluminum.
Endurance lasers are very reliable and have a rated power output.
Since 2016 Endurance have been creating chatbots (chat-bots) for business.
We developed chatbots for different companies including British American Tobacco, CROC, Ventra, a few brokerage companies and commercial banks.
George I Fomitchev is an international speaker on many conferences about robotics, artificial intellengece, chatbots and lasers.